Communication is everything! Getting to know one another, getting new information and strengthening the team: this is the spirit of the Holzland EXPO at Schalke!
The timber traders, who have cooperated under the umbrella of HolzLand, represent the leading cooperative in the timber trade with an annual turnover of almost EUR 1.5 billion. Nevertheless, HolzLand is not a "megacorporation" - rather, it is run by medium-sized timber traders who dedicate themselves to the timber trade every day from more than 250 locations.
It was a creative and logistical challenge to meet all the requirements in the Schalke Arena. The inner area was arranged with presentation stands, action areas and catering in such a way as to facilitate orientation. This was added to by the suspended rotunda, which pointed to the relevant product groups with information. Another highlight of the event was the evening function including an award ceremony in various categories. It was moderated by the legendary Werner Hansch. A professional live band, "Fresh Music Live", ensured for a good atmosphere where not a single participant from HolzLand was able to sit still in his seat. All activities were transmitted on monitors and LED wall. A light planning designed from A to Z set the right light for every single moment.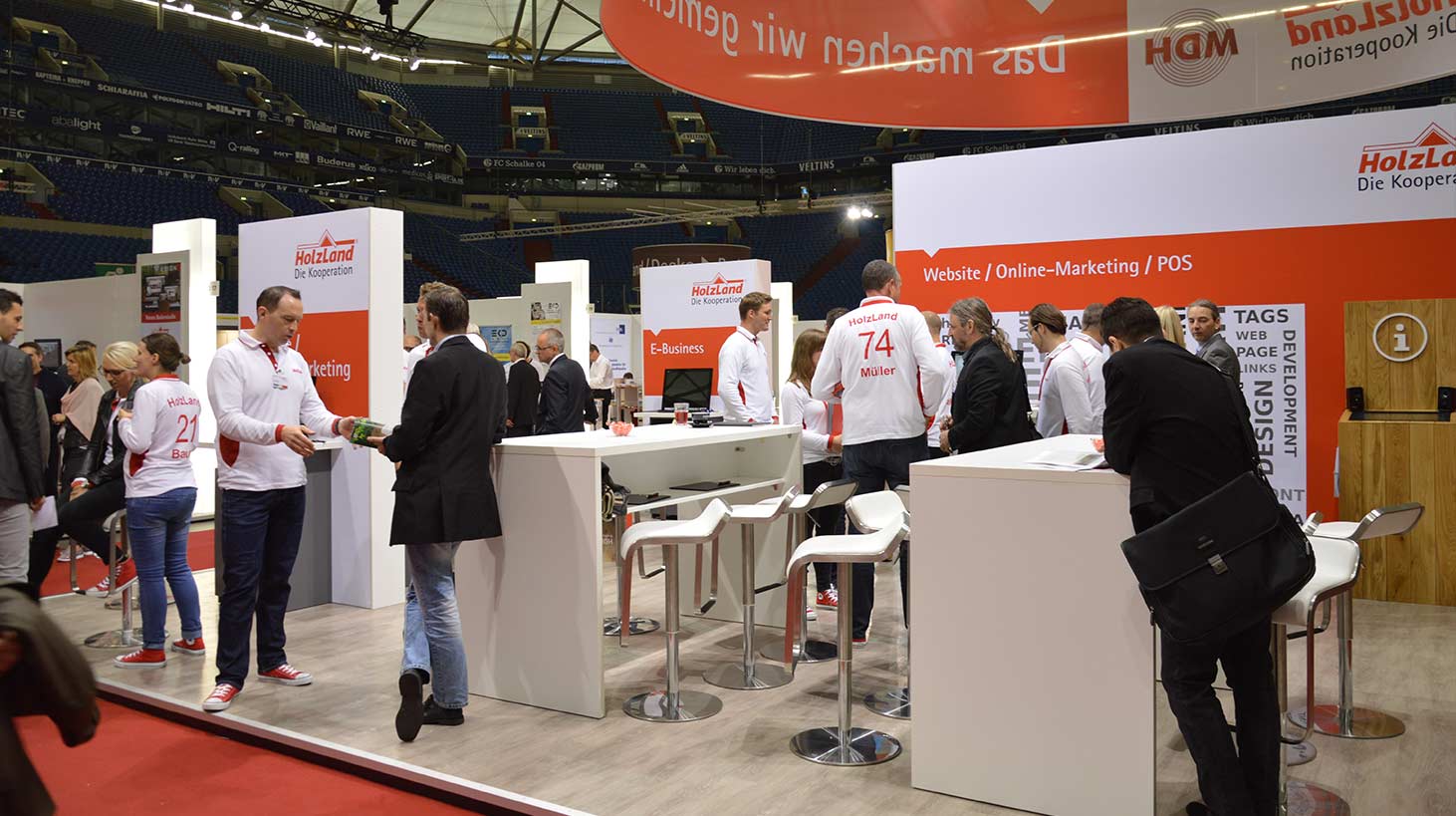 1380
guests at the evening function
1
top moderator:
Werner Hansch