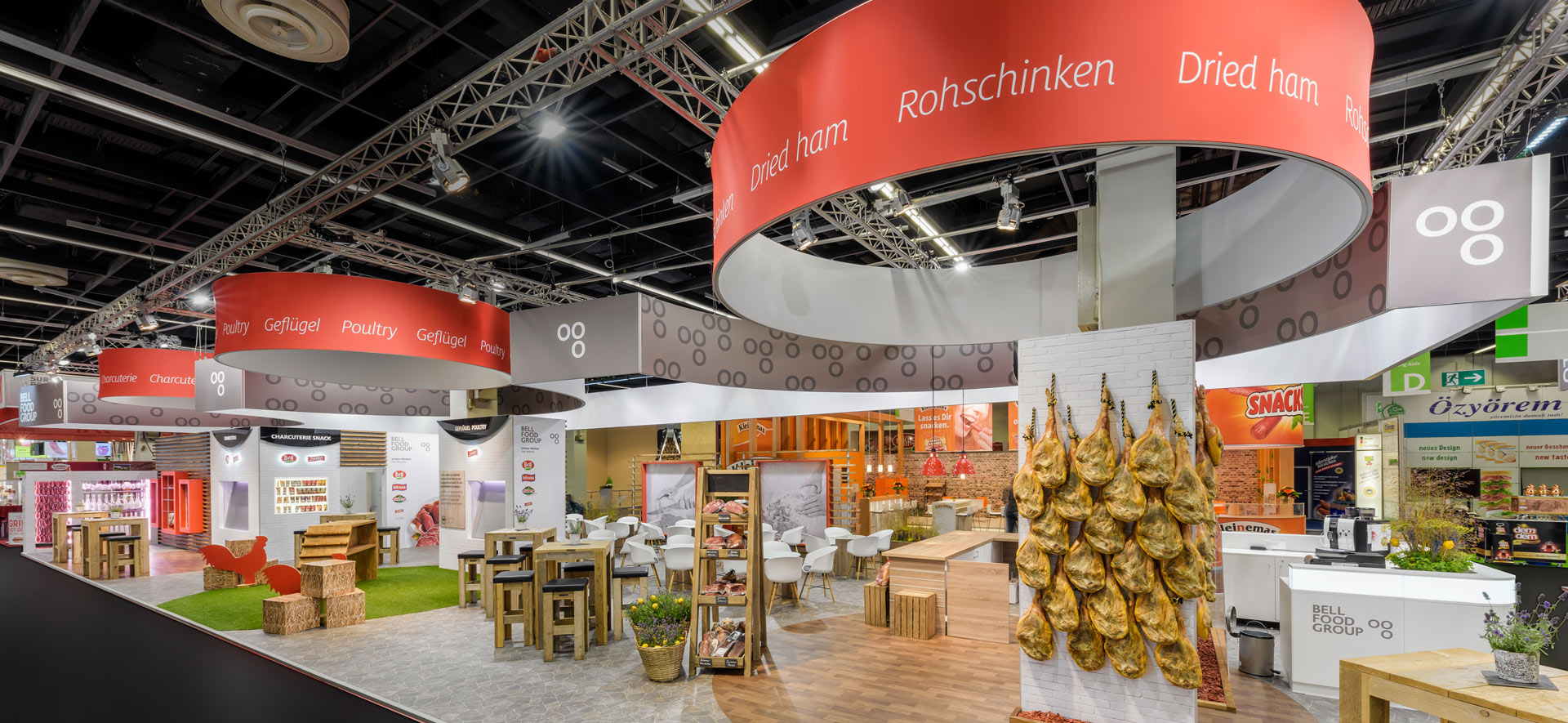 BELL GROUP- Dominantly staged, nevertheless integrating the strong brands.
Under the Bell Group´s name and colours, the quality brands "Abraham", "Hoppe", "Zimbo". and "Polette" were presented.
The Bell Group is one of the leading food brands in Switzerland and offers a wide range of meat, poultry, charcuterie and seafood. The entire mix of marketing instruments was used for brand management at the trade fairs: TV, print, online, point-of-sale promotions, sales promotion and more.In 2016, the Bell brand was introducted with a range of specialties and snacks. A further expansion of the international activities was offensively operated by purchasing different brands.
The dominant colours of the exhibition stand were the Bell Group colours, which gave a clear signal to the visitors. The company name became even more widely visible due to the internal latch with the integrated Bell logo. The above-mentioned brands were identified by theire logos being placed in prominent places. The individual products, such as ham, were impressively presented at the edges of the exibition stand. By adapting these "showcases" to the overall concept, a harmonious picture arose despite the variety of products.