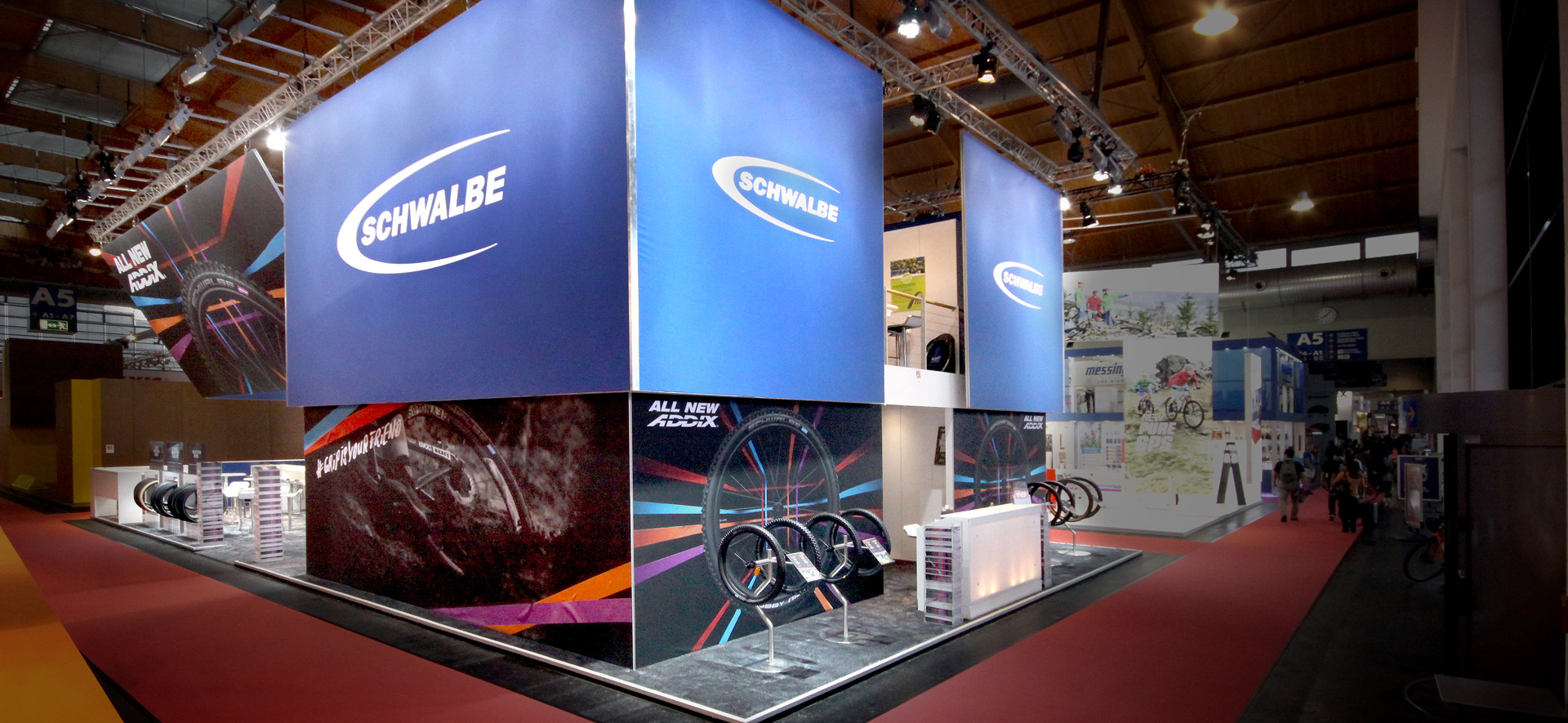 The bicycle tyre specialist annually unveils their latest developments at this international platform. We are proud to have supported them in this for over 10 years.
Ralf Bohle GmbH producses high-quality bicycle tyres as the Schwalbe brand. Almost all manufacturers of high-quality bicycles rely on Schwalbe tyres. The "unpuncturable" campaign of the marathon tyre is probably best known to most end-users.
The visitors to the exhibition were tuned into the product range on the outside so that informative, pleasant conservation zones inside. In the upper section, which was representatively developed using a central staircase, 4 cabins were available, opening the possibility for further discussions.
The graphic design was put into practice in close collaboration with the Agentur Markt und Werbung (market and advertising agency), in Mönchengladbach. In this regard, we have fruitfully worked together with the creative agency and the customer for many years in a result oriented manner. Thus the individual graphic elements, from the product label to the large graphics, were once again attractive as well as being informative.