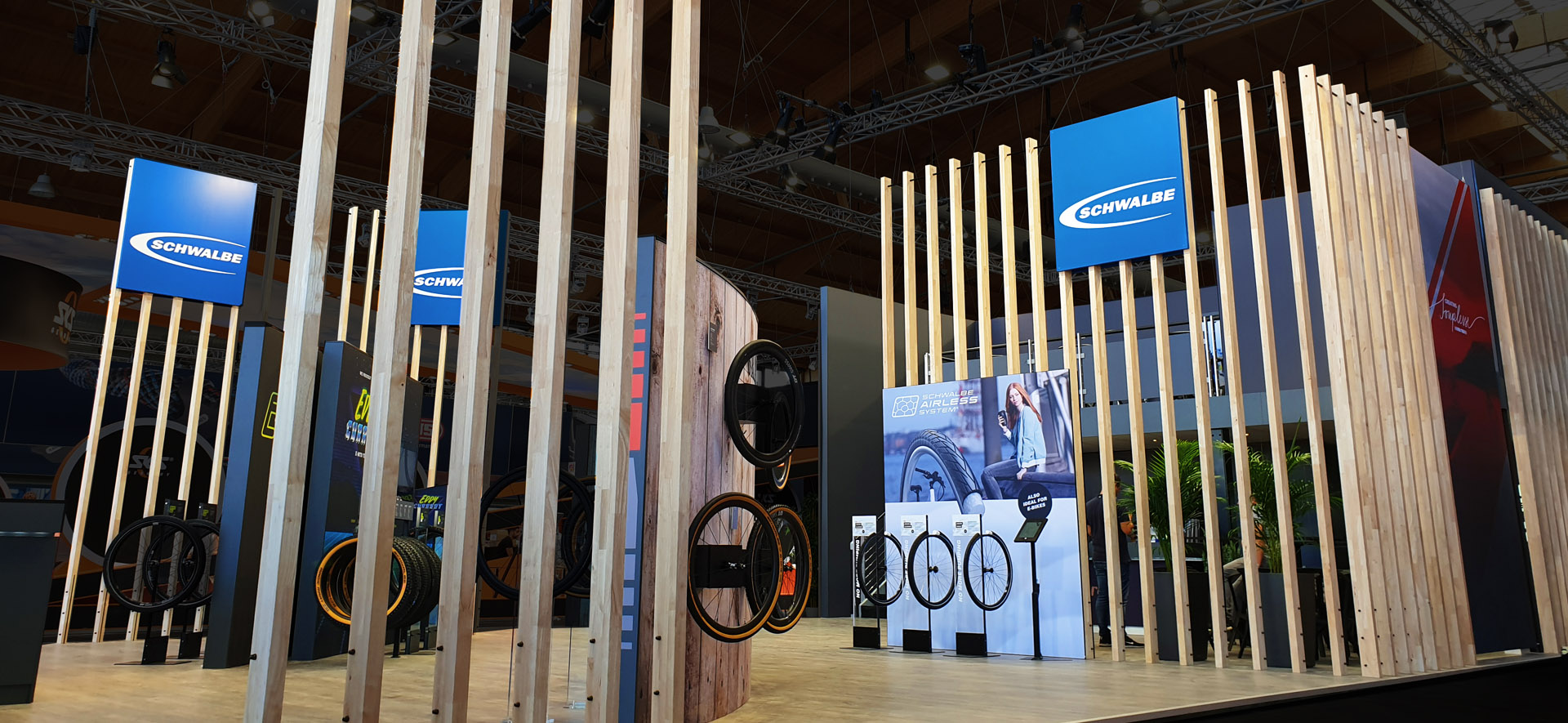 At this year´s Eurobike, the "tyre fanatic" shows how modern mobility on two looks like.
The first pneumatic bicycle tyre was invented in 1888 by John Boyd Dunlop. 34 years later, in 1922, the brothers Eugen and Willi Bohle started their company for the worldwide export of bicycle components. Already at that time the company had important contacts, among others to Asia. With the decision to specialise in the production of bicycle tyres, a success story begins. Appreciated by retrailers and competitive athletes alike, Bohle has developed into an internationally successful company. The way to the finished bicycle tyre consists of frequent feedback. For an optimum result, Bohle actively seeks contact with us the end consumer, listens, asks, discusses and learns.
Accordingly, the company will also be represented at this year´s Eurobike trade fair. Bohle is properly itself with a new trade fair concept to match. 200 square metres with a double decker, plus 78 vertical beams made of heveau /rubber tree wood), favour an outstanding long-distance effect with a high frequency on the stand area. Another special feature: When selecting the wood, careful attention was paid to its origin and sustainbility labelling. Large parts of the rest the stand will also be reused for future projects. Due to the strateic arrangement of the hevea beams, the stand appears either closed or transparent and open, depending on the angle. Inside the stand the customer shows his product range. Probably the best-known tyre model, Marathon, but also currently relevant products such as the E-One, a model specially designed for e-bike, are causing a stir.
The hard and long work, however, was worth it. The booth of the customer was chosen by mtb-news as the best stand of the Eurobike 2019. We are looking forward to the next joint project with the reused elements from this trade fair concept! Think green!