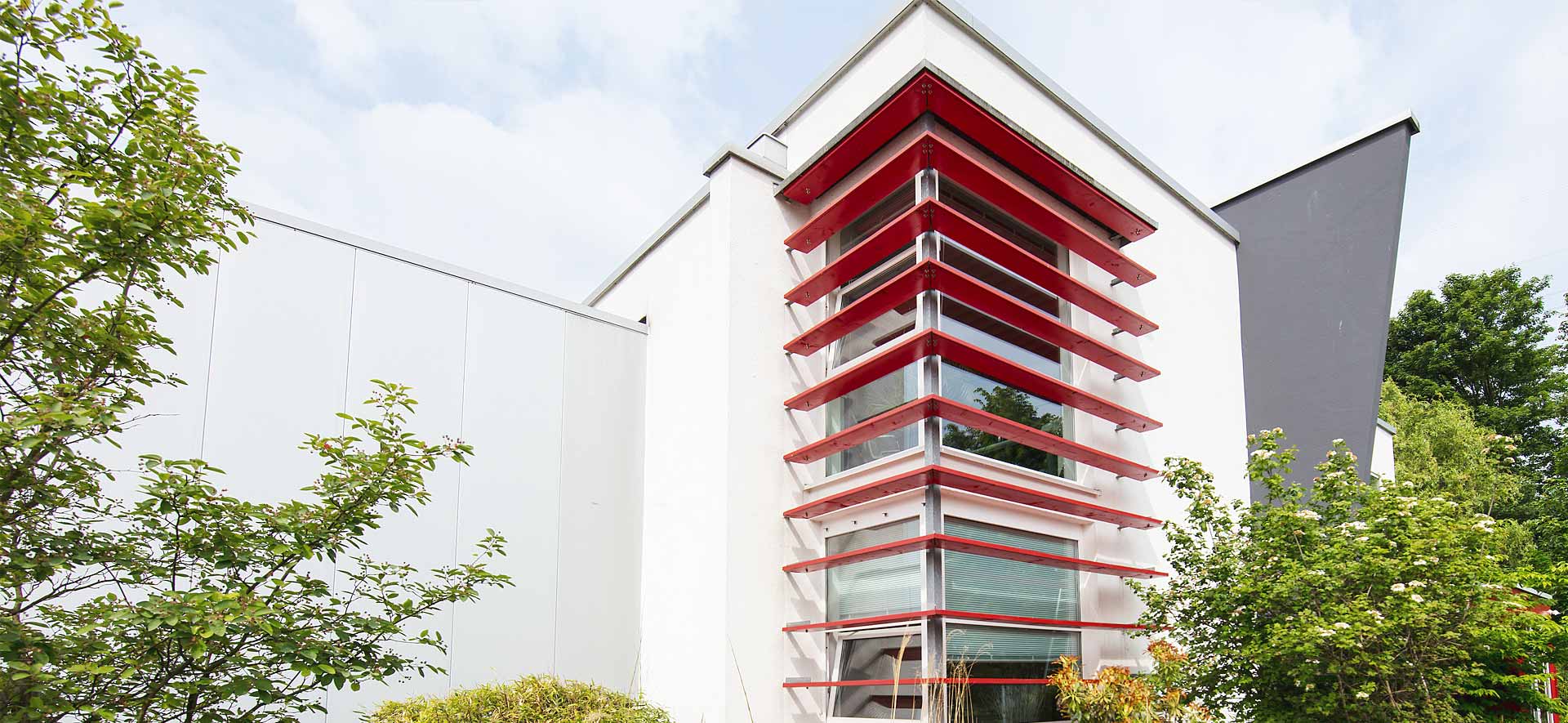 IN THE METROPOLITAN AREA OF THE RUHR, WE FOUND A LOCATION THAT COMBINES EXCELLENT INFRASTRUCTURE AND SUFFICIENT SPACE FOR CREATIVITY.
Herne: part of the Ruhr metropolitan area - in the heart of Europe.As a central part of North Rhine-Westphalia, the Ruhr area is one of the most important economic regions in Germany and is one of the most popular investment locations for companies from all over Europe. The excellent infrastructure with international airports as well as the dense network of railways and roads always makes for short distances. With more than 100 leading international trade fairs, North Rhine-Westphalia is the number one location for trade fairs. The excellent infrastructure and attractive investment location, which is reflected not least by numerous Global Players, speak for this economic region. But quite honestly: the decision for Herne was also a matter of the heart. Since we quite simply feel at home in the Ruhr area.
Our company headquarters encompasses a 5,000 square metre warehouse area, 500 square metres of office space and a 200 square metre showroom.
Creativity requires space. Our own office building offers all nine departments generously outfitted rooms. Glass slats on the outer facade also ensure for a friendly working atmosphere which is flooded with light. It is not just because of the modern offices, beautiful view of the green surroundings of the Rhine-Herne canal or the green outdoor facilities around the building that we are always happy to arrive at our company headquarters. It is also due to the numerous practical advantages that ensure the workflow is professional.
Our building, which is conveniently located near two motorways, has over 1,200 square meters of storage space in which our customers can store their exhibits between trade fairs. Furthermore, in adjacent warehouses, measuring 3,800 square meters, we offer storage in high shelves, on pallets as well as the possibility of storing special sizes. A special graphics warehouse provides space for more than 1000 graphics.