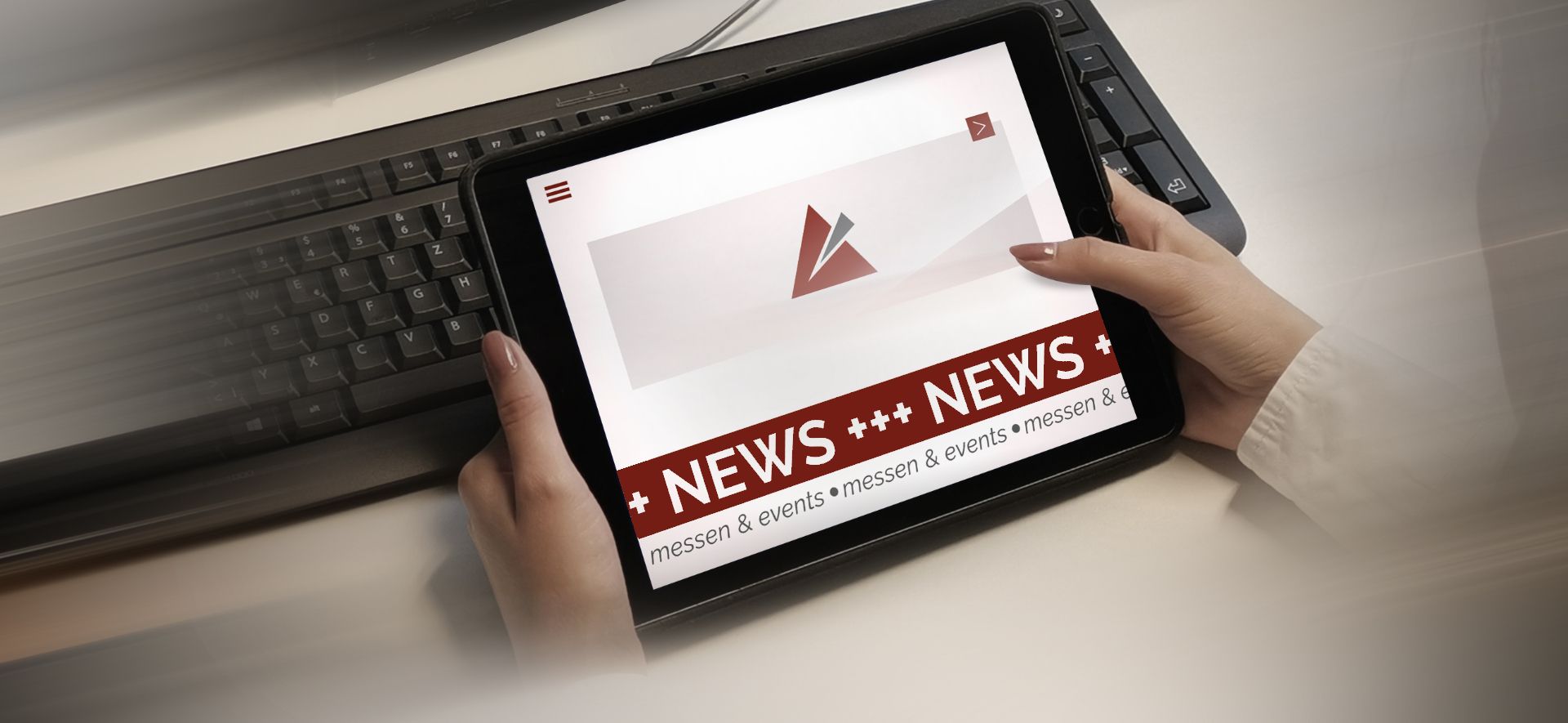 PEEK BEHIND THE CURTAIN - KEEP UP WITH OUR LATEST NEWS!
Event service: Tailor - made solutions for every customer
Our passion is exhibition stand construction, but we have also made a good name for ourselves over the past 30 years in the planning, organization and implementation of corporate events. What was important to us from day one still applies today: We don´t have finished event plans in the file storage, which we bring to the screen with a mouse click and then simply tick off point by point. A prisma planner not only works for the customer, but always also with the customer. And every order is a new pleasant challenge.
Visionary planning is the key to successBut what is always the same is our approach to a corporate event: If you do your homework in advance, you can save yourself many hectic moments in the implementation. And if time gets unexpectedly short, then we feel it as an incentive, not implementation. And if time gets unexpectedly short, then we feel it as an incentive, not as an effort. Roll up your sleeves, take a deep breath, refocus - then you´re ready to go.
Exhibition stand construction and event planning: The network is what countsAs experienced stand builders and event service providers, we have a dense and functioning network in all relevant areas. You still have no idea where your event will take place? No problem, with prisma plan you benefit from our experience as location scouts. You need support with your communication strategy, branding or 3D spatial development ? Let us work together as a team. Are you looking for an experienced partner for hotel and transfer services, budget management or the engagement of artists? Congratulations. You found him at prisma plan.
Events from the Zugspitze to the Nurburgring
Our event full service covers all possible event formats. No matter whether you event is to last just one evening or a whole week, whether you want to welcome 300, 3,000, or even 30,000 guests. Are you looking for an incentive event with maritime flair on Norderney? Or a symposium with a concluding evening event in Sankt Moritz? We make it happen. Our references include extraordinary events that meet every requirement. For 10 years now, we have been supporting the HolzLand cooperation in organizing their Expo. In addition to the planning and construction of the exhibitor areas, we develop the appropriate supporting programme in an unusual setting in close cooperation with the customer. Over the years we have been guests on the Zugspitze, at Schalke in the Veltins-Arena, on the Nurburgring as well as on the Hannover trade fair. Program highlights such as samba dancers, musical guest appearances, live cooking or exciting kart races at the Nurburgring provided unforgettable moments for the guests.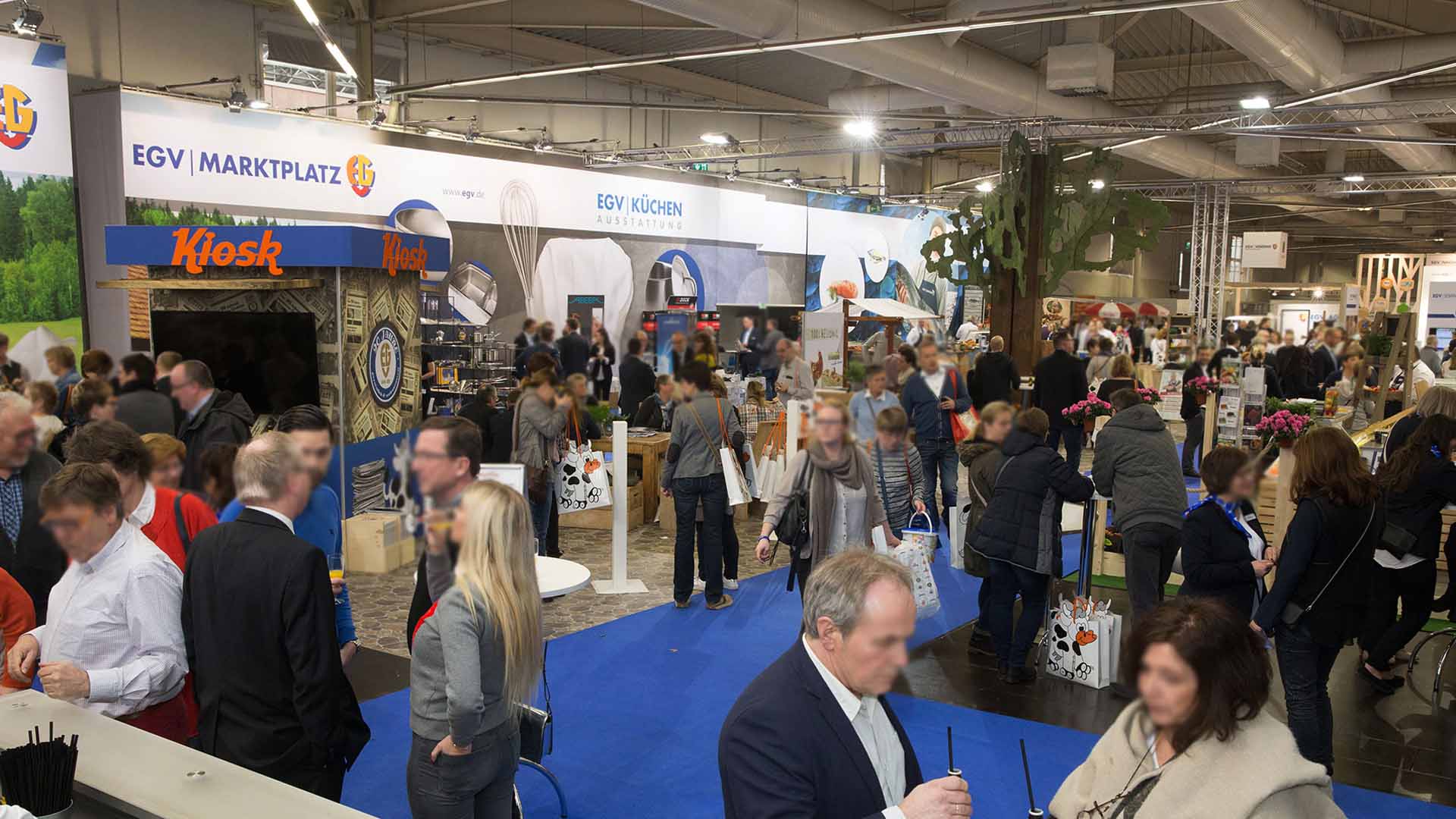 prisma planners convince with the Food Sensation 2020
Our latest coup? - In February 2020, we once again realised the Food Sensation in Dortmund´s Westfalenhalle 6 for our regular customer the EGV Group. 2,400 visitors met with around 160 exhibitors from the food and non-food sectors at the in-house exhibition and exchanged views on trends and future developments, creative solutions and practical ideas. The event was a real success for all participants!
Many roads lead to your stand construction company
You would like to get in contact with us ? Our exhibition stand construction and event service team is always there for you. On the phone, by e-mail and in the world of social media. On Facebook and Instagram, you can learn even more about our trade fair construction company - regular updates that show you the professional world of the prisma planners. Ideas from Herne, created for exciting customers in North Rhine-Westphalia, Germany and Europe.