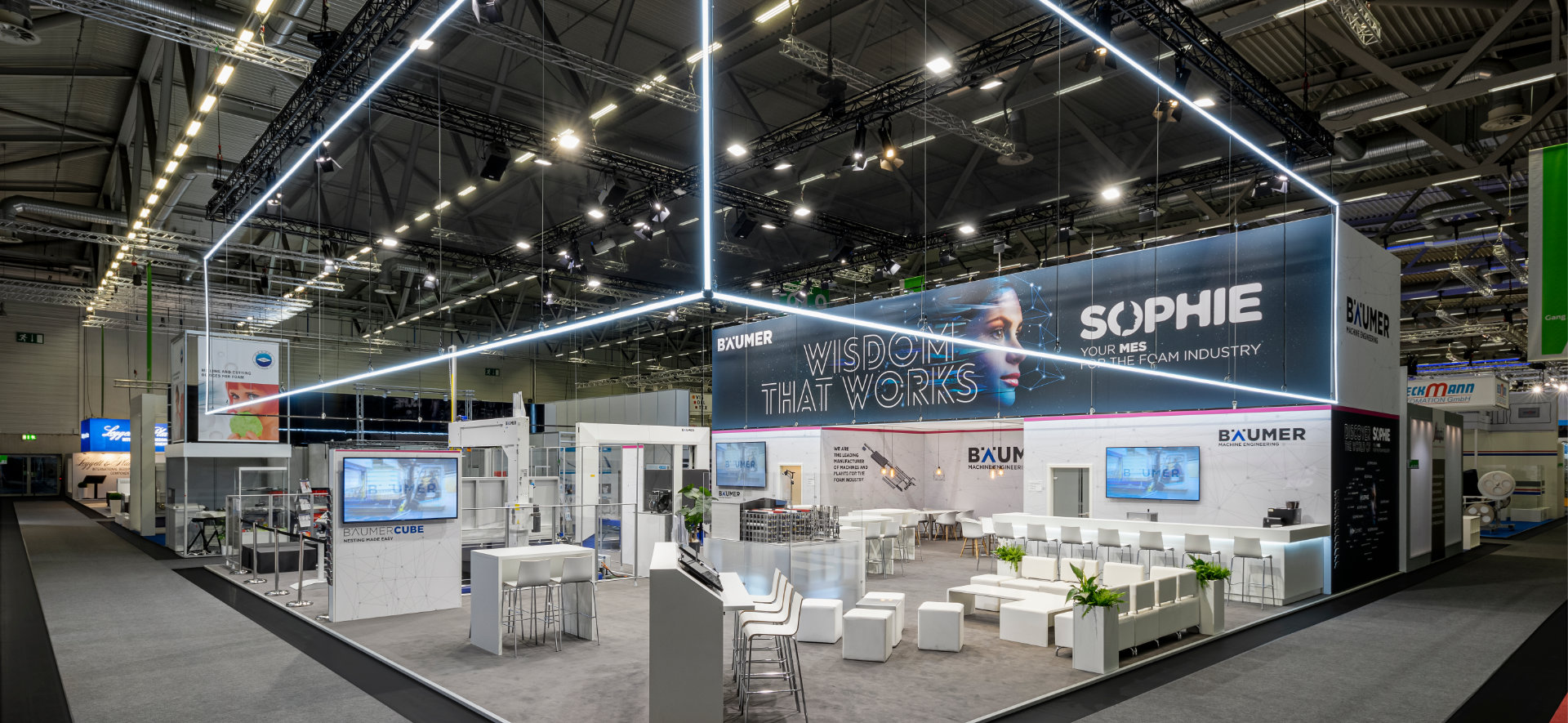 Bäumer presents itself with a new stand design at the Interzum in a sophisticated and contemporary way.
The company manufactures special machines and equipment for the foam industry. The Bäumer customized performance includes single foam cutting machines as well as complete lines. The product portfolio includes software solutions as well as machines and cutting tools. The customer-oriented service has a lasting influence on the company´s appearance, With 70 years of experience Bäumer is a competent and innovative market leader.
In order to do justice to this position, prisma plan developed an individual new stand design for the customer. The current concept focuses on transparency and openness. This effect is mainly generated by the use of an LED Cube above the stand area. Bäumer is open to the special requirements of a trade fair. The focus is on the MES (Manufacturing Execution System) SOPHIE, a foam processing system based on artificial intelligence . In order to draw attention to this highlight, Bäumer additionally advertises SOPHIE with an 16 metres long graphic in the design of the image campaign. The 74,000 visitors of the Interzum were all enthusiastic about this trend-setting innovation and gladly used the opportunity for pleasant face-to-face conversations in the adjoining lounge area of the exhibition stand.
The fact that wisdom works can be established beyond doubt for the customer after a succesful trade fair.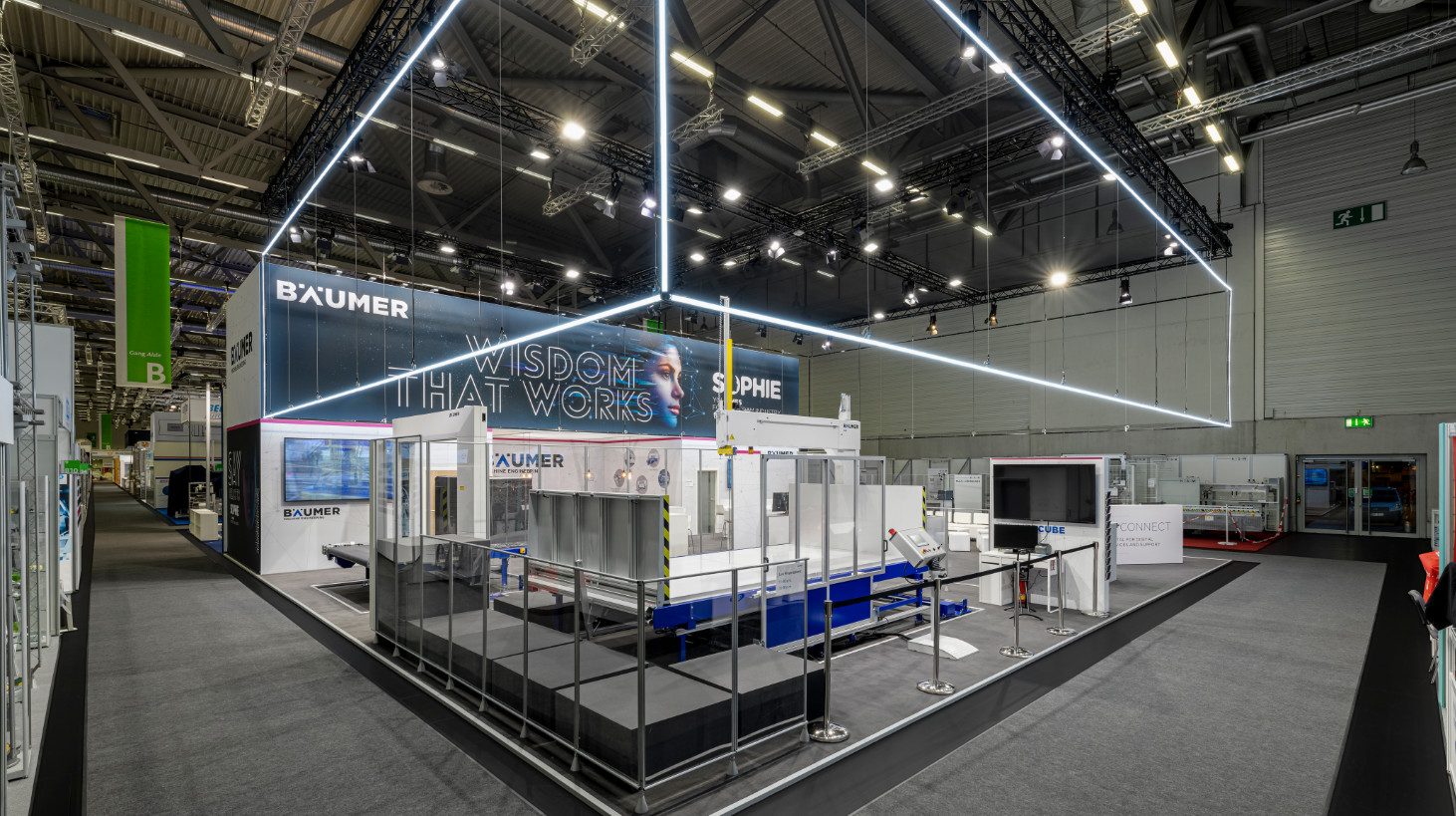 74,000
Trade fair visitors