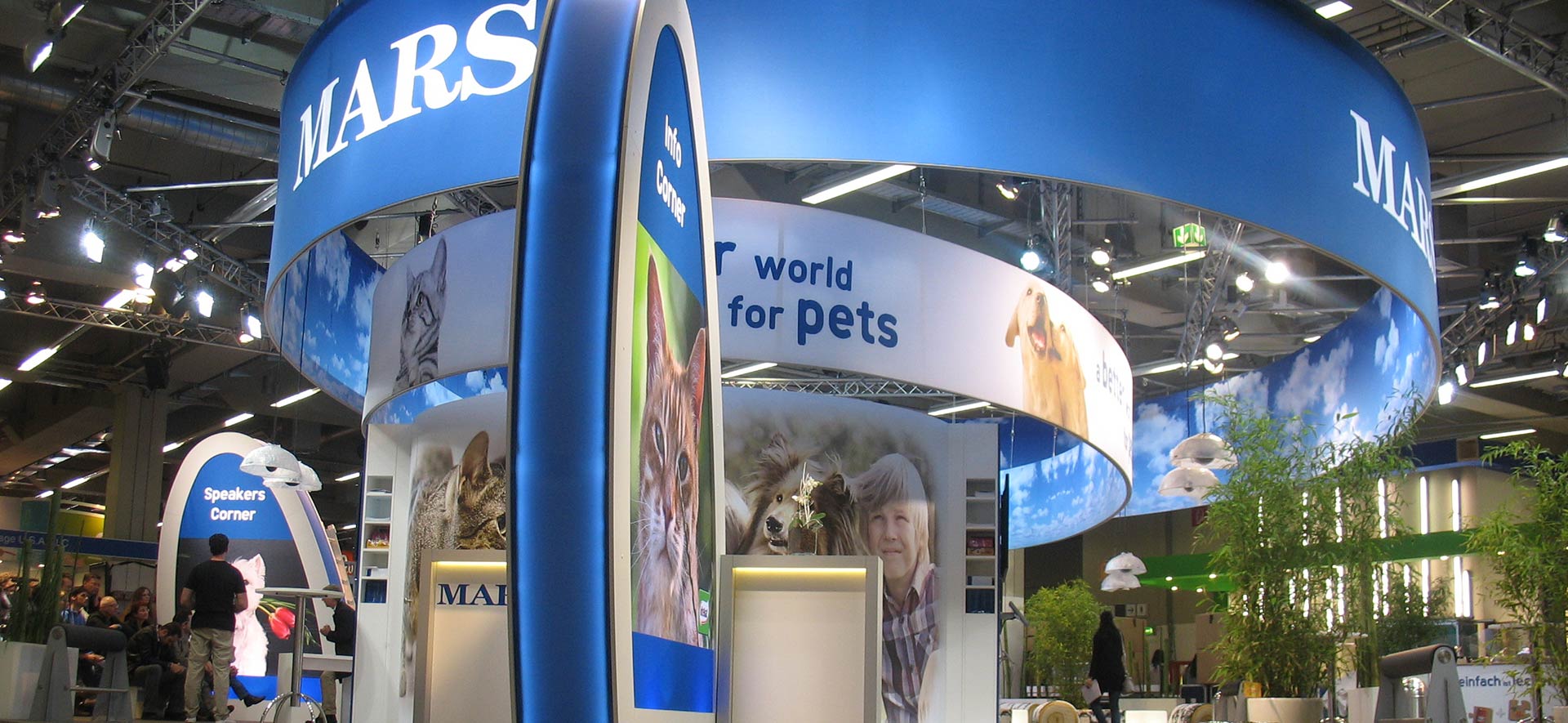 MARS- the latest findings in the pet food industry brings advantages to traders.
The architectural concept of the exhibition stand not only combined the different product themes, but also encouraged the visitors to come forward.
The concept of the stand more than proves itself during the trade fair. Thus, the forum, the sound showers which were the technical highlight, as well as the cooking station, entertained more visitors than the available seats allowed. The speakers and the nstaff were especially pleased about such great interest.
The world-renowned manufacturer of chocolate bars is also very sucessful in the animal food industry, The brands Pedigree and Whiskas are among the most successful in the world, However, the focus was on the knowledge gaines through Mars research / findings, which were brought to the attention of the visitors in communication centres.