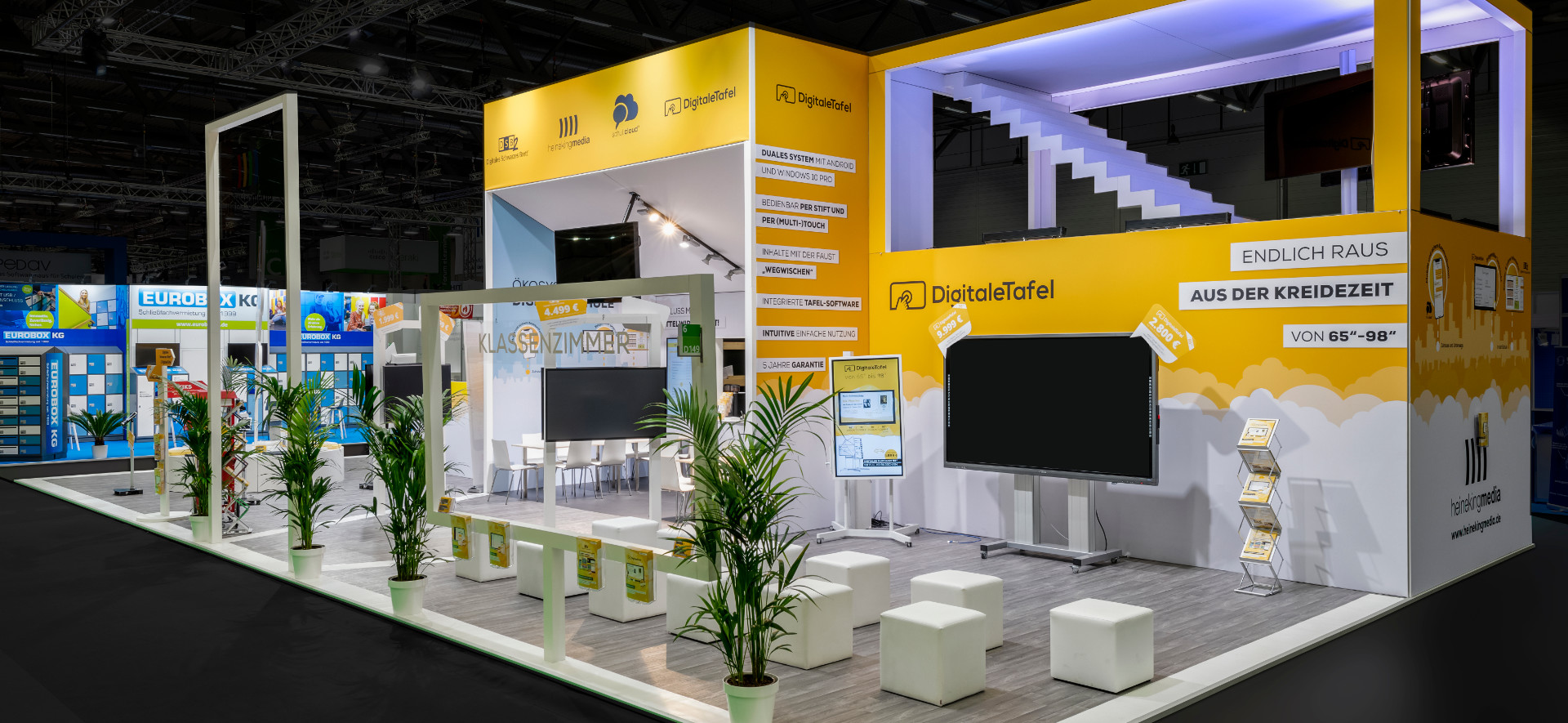 HEINEKINGMEDIA– interactive and digital communication for schools, companies, retail and public authorities.
Heinekingmedia presents contemporary communication solutions for schools at the Didacta.
Our client develops effective digital school communication that promotes an active learning environment. Thanks to uncomplicated, networked solutions for everyday school life, there is again more time for the essentials: The education of the next generation.
Digital school communication is the focus of the "Ecosystem School" stand concept. The main areas schoolyard, canteen, classroom and teachers´ room invite you on a discovery tour through the school of tomorrow. The products on display are the "Digital Black Board", the "Digital Memo Board" same as the "School.Cloud". The "Bubble Tree" in a central location of the booth invites visitors to try out and test the software solutions.
A booth with the all-round experience factor.