PEEK BEHIND THE CURTAIN - KEEP UP WITH OUR LATEST NEWS!
Sneak peek into the warehouse: The organization-talent
He´s the man behind the scenes: Ralph Wichmann, 49 years old, site manager at prisma plan Ing.-GmbH. His workspaces: Warehouse and workshop. The trained carpenter is one of our highly motivated colleagues who constantly must face new and months, we would like to interviw some of our employees here - and thus to provide an even better insight into the tasks and activities of our stand construction company.
Ralph, how did you find us?I have been with various trade fair construction companies since 1990. The next step in my career was a twelve-year self-employment. With the personal decision and the reflection on the important things in life - like for example my family - the next stage was just around the corner, which led me to prisma plan in August 2019.
Do you have a nickname?(Laughs). "Organization Talent" - or just "The Newbie".
Your time with prisma plan goes back a long time...?Yes, that´s right. During my independence in 2007, I was able to successfully implement various projects with prisma plan. After the career change, we then took the opportunity to continue working together constructively and to benefit from each other.
What are your exacts tasks?One of my main tasks is the control of all maintenance groups of the exhibition stands assigned to me. This also includes all cuts of the aluminium profiles and the assembly of various special components. And of course, the assembly later as site manager.
How does your typical workday look like?One can´t say. There is no typical working day in exhibition stand construction. One is always confronted with new challenges - which of course has to do with the individual exhibition stands.
What do you like most of your job?Clearly the diversity. The interplay of production, assembly and improvisation in the event of unforeseen challanges always make the work interesting. In addition, there is of course the opportunity to contribute new ideas.
Who else, apart from you, works into the warehouse?We are a whole team. We have order pickers, electricians, forklift drivers, truckers, carpenters and an inspector for the now very large number of fabric graphics.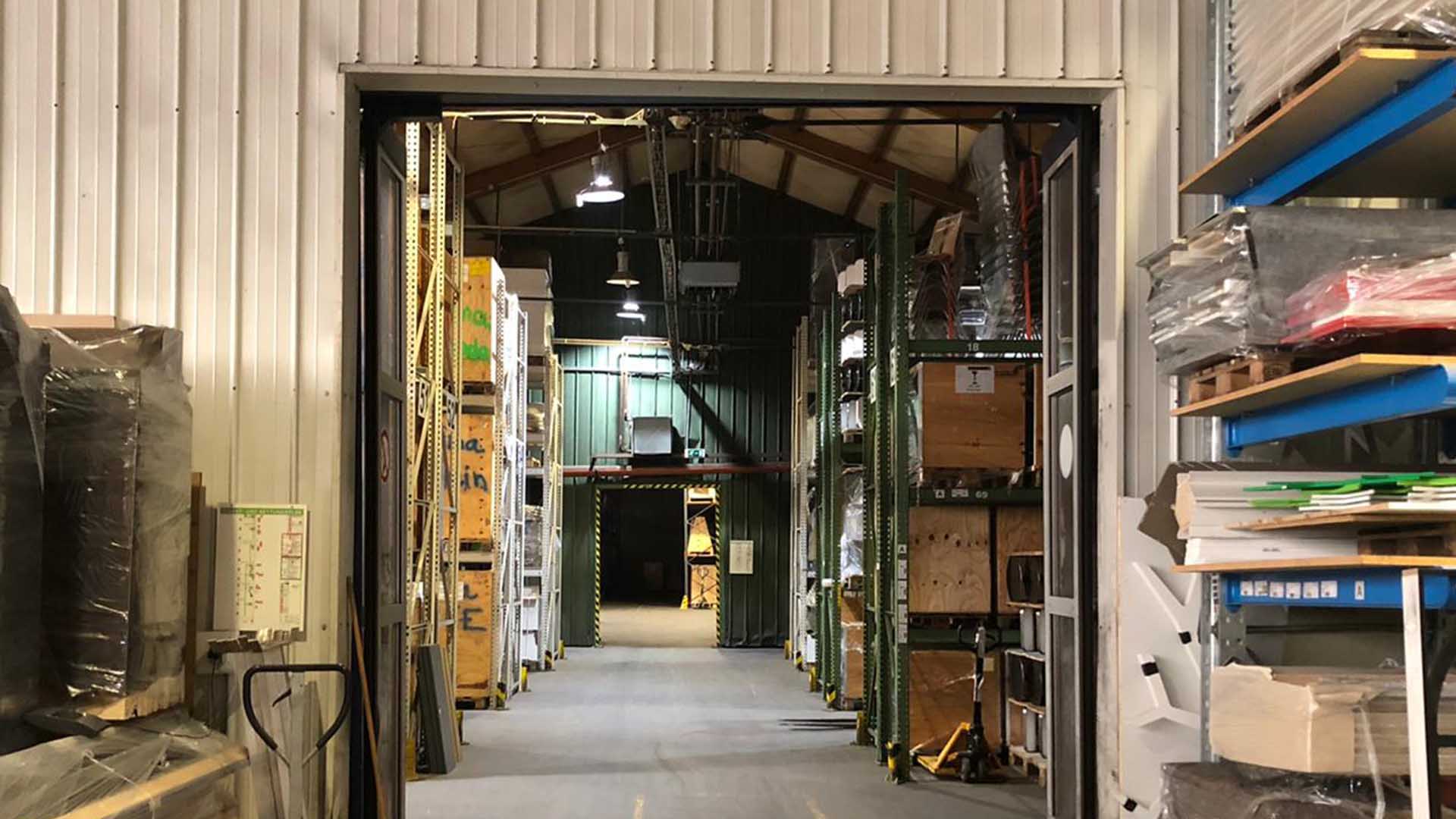 Which project stayed in your mind?I immediately remember June 2013. At this time, I was allowed to work on a Nike project for the company "Satys and fy" in Rio de Janeiro for almost three weeks. That was really something special. From the location to the implementation for the show.
What is your most important equipment for stand construction? What do you always have with you?Tools, of course. But more importantly, I find to be at work with my head and mind. Fortunately, I always have both with me (laughs).
What do you like of prisma plan?I appreciate the good climate and the good business relationship. Both make it possible for new ideas to be heard and implemented.
How to reach your trade fair construction expertThere are many ways to personally contact our trade fair construction team: On the telephone, by e-mail and in the social media world we are always there for you. On Facebook and Instagram you can find out more about our company - regular updates that show you our world of work. Ideas from Herne, created for exciting customers in North Rhine-Westphalia, Germany and Europe.