PEEK BEHIND THE CURTAIN - KEEP UP WITH OUR LATEST NEWS!
Our review: 2019 was an impressive trade fair year
Numbers play an important role in every company. This is no different in trade fair construction than it is in retailing or with a real estate agent. In our opinion, however, those who attribute their business succes solely to the right figures forget the elementary things. For us, success means happy faces, satisfied customers and conversations full of respect and visions for the future. This is another reason why we can say that we at primsa planer can look back on a successful 2019
Further employees for our stand construction company
This year our team has grown. Two new trainees, two projectmanager, two employees in the warehouse and a new colleague in the disposition we could welcome. Like everyone else, they live the philosophy for our stand construction company: honest, down-to-earth, creative and forward-looking. "The step to prisma plan was the absolutely right decision for me", Says Felix Ehrgott on behalf.
New managing directors have the prisma planer fingerprintWe have also set an important course for the management. With Dipl.-Ing. Arch, Jörg Beister-Kumpmann and Dipl.-Ing. Arch, Georgios Roussos two additional managing directors enrich our team since September. Both have been loyal to our trade fair construction companies for many years, have a lot of experience and ever more verve. And above all, they carry the prismaplaner DNA within them. "We are gratefull for the trust placed in us", both say. And we are happy that together with them we will realise many more exhibition stands.
200 exhibition stand created and builtWe are happy every time we hand over a finished exhibition stand to a satisfied customer. This year we planned, realised, erected and dismantled a total of 200 stands. Eight of thm for BAU in Munich alone.
Stand constructor on international missionOther highlights also make 2019 a very special year to remember. Our booth builders were in action in Paris and Rimini, in Amsterdam and Conventry. And they ended the evening together in Barcelona with tapas after a successful day of construction. "Cohesion among colleagues is particularly important in international assignments": says Cindy Meier."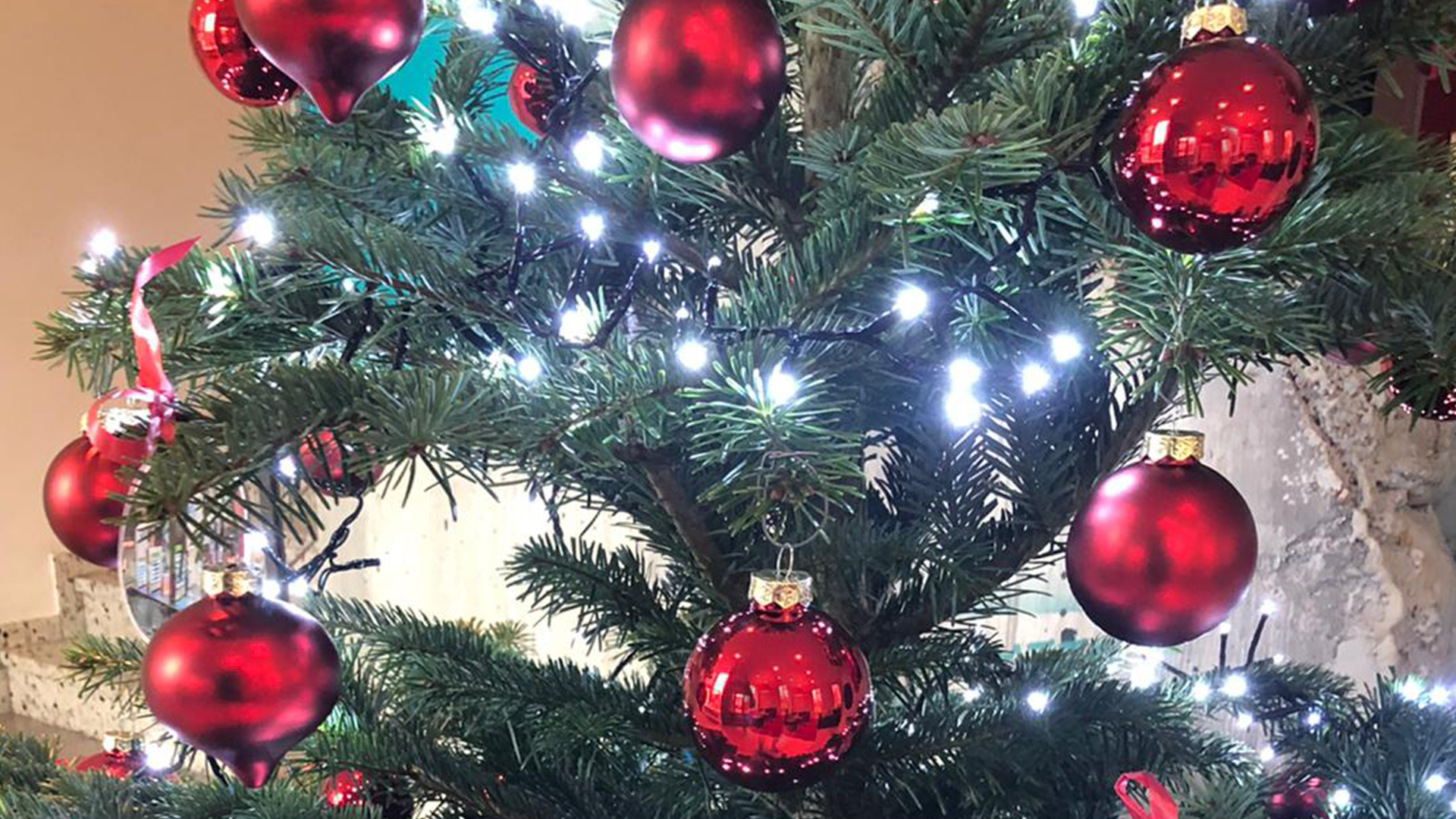 Award for the best trade fair standAnd then there was a sticker. Inconspicuous, you could think. But the inscription has it in it. "Eurobike´s best stand 2019", it said. For Ralf Bohle GmbH, which produces the Schwalbe brand of bicycle tyres, which ar highly esteemed worldwide, it was obvious that we had created a stand that was a extraordinary as it was convincing. 78 mighty planks made of sustainable Hevea wood not only impressed the trade fair visitors. No, they are also symbolic of the future of our industry. All beams will also be used for other stands. This is how sustainability works.
prisma plan: We are looking forward to 2020If you would like to contact us, please visit us on Facebook or Instagram. Or give us a call. We wish all our customers, friends and business partners a happy year-end and are already looking forward to many wonderful moments together in 2020. prisma plan: Ideas from Herne, created for exciting customers in North-Rhine-Westphalia, Germany and Europe.