PEEK BEHIND THE CURTAIN - KEEP UP WITH OUR LATEST NEWS!
stashcat: Safe communication in trade fair construction
Safety, stability and reliability are values that we live every day as a competent trade fair construction company. For our customers and for ourselves. Of course this also applies to digital communication. Henceforth we are treading new, modern paths. Whether short message or picture, whether drawing or navigation: We rely on stashcat. The messenger alternative for companies that want to play it safe.
Messenger with added value
A successful trade fair presentation is always the product of smooth processes. Functioning teams, where everyone knows each others moves, reach their goals faster. Passionate booth builders like us want to see what our partners do, hear what they think, read what drives them. stashcat offers us all the benefits of a classic messenger service such as WhatsApp. Our architects, planners, project managers, fitters and construction managers are connected in channels, groups and individual chats and exchange information in real time. stashcat can do a lot more. And thats why it´s just the right solution for digital communication in trade fair construction.
Many questions, one answer: stashcat
Data secruity is one of our most important concerns at all. This applies to in-house communication, just as much as exchanges with our customers. But is there a messenger service that reliably protects our data ? Whose servers are in Germany and may even be integrated info the company itself? Our innovative partner heinekingmedia has given the rights answers to these questions. Only stashcat is as safe, steady and reliable as us.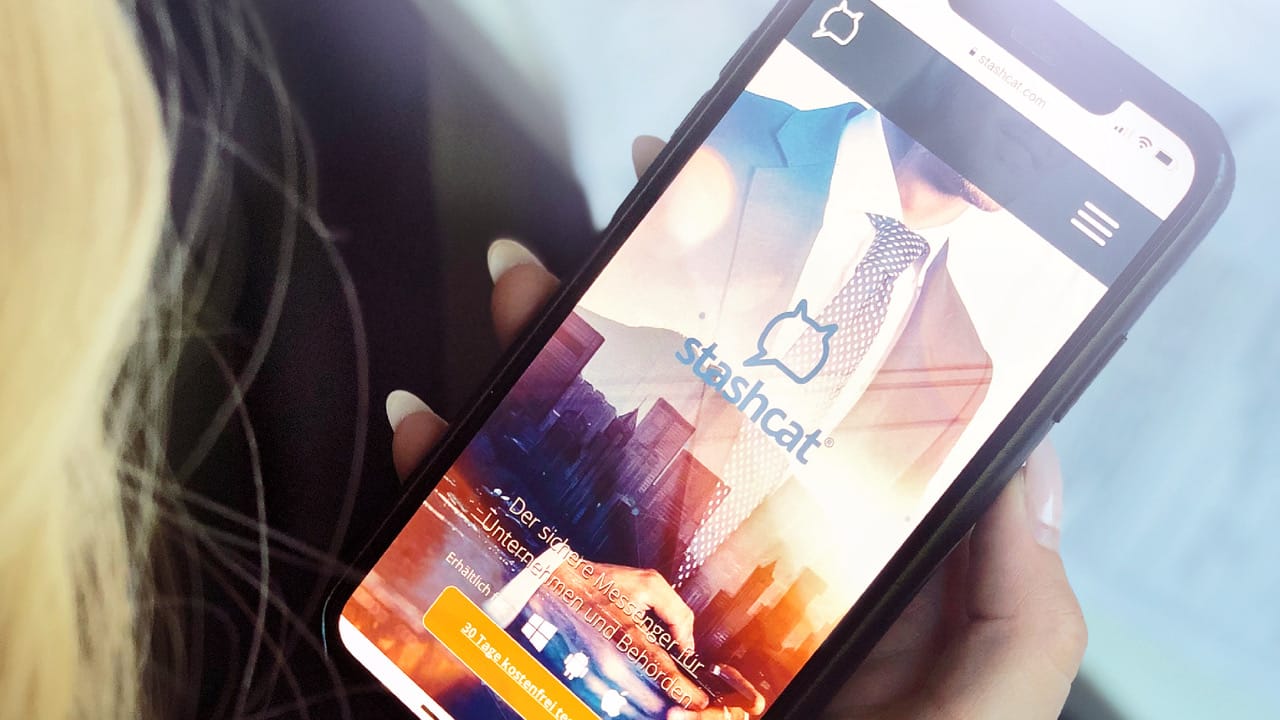 Starting signal at the fair
In February 2019, we planned and built the heinekingmedia stand for the education fair didacta in Cologne- and staged the messenger service stashcat there maginificently. After that it was clear to us: This solution fits perfectly with our trade fair construction company. By now we have purchased 55 licenses - and take advantage of the many benefits every day:
- stashcat supports all devices- whether mobile or stationary
- The user is always up to date
- The data exchange is encrypted throughout
- File storage allows authorized users acess from anywhere
- On request, stashcat can also be designed with your own CI
Do you have questions about stashcat or do you want to get in contact with us? Our booth constructions team is always there for you. On the phone, by mail and in the world of social media. On Facebook and Instagram, you can find out more about our stand construction company- regular updates that show you our everyday life. Ideas from Herne, created for exciting customers in North Rhine-Westphalia, Germany and Europe.