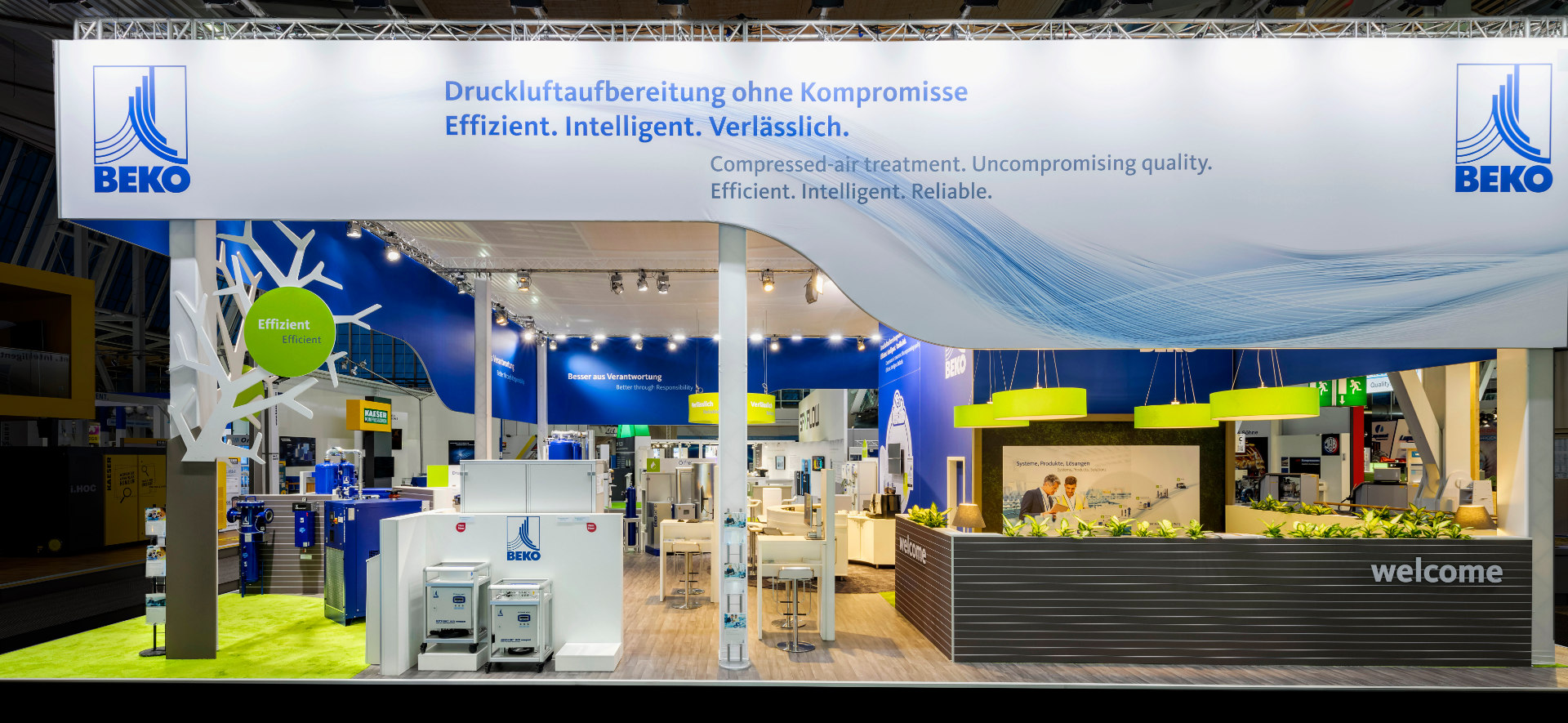 The compressed air dresser presents itself as a strong partner at ComVac.
Better through responsibility. This guideline is the leitmotif running through the entrepreneurial actions of our customer. The company Beko has been offering reliable solutions for compressed air applications for 35 years and has a strict focus. From the raw materials used to the cardboard packaging, Beko works on sustainable solutions and proves that substainbility is more than just a slogan for them.
The strong USP is also reflected in the appearance of the new stand concept. The eye-catching outer shell has a dynamic and trendsetting wave shape. At the same time, the customer´s corporate design reinforces the long-distance effect of this striking trade fair stand. The closed shell creates a balance between product placement and communication areas. Green product islands serve as landmarks for the product portfolio from the automotive section, the food and beverage, chemical and pharmaceutical industries. The lounge area is also provided with fresh, green accents and welcomes customers for expert talks in a pleasant atmosphere.
A well-placed lighting, which stages the products and accentuates communication areas, supports the successfull trade show participation.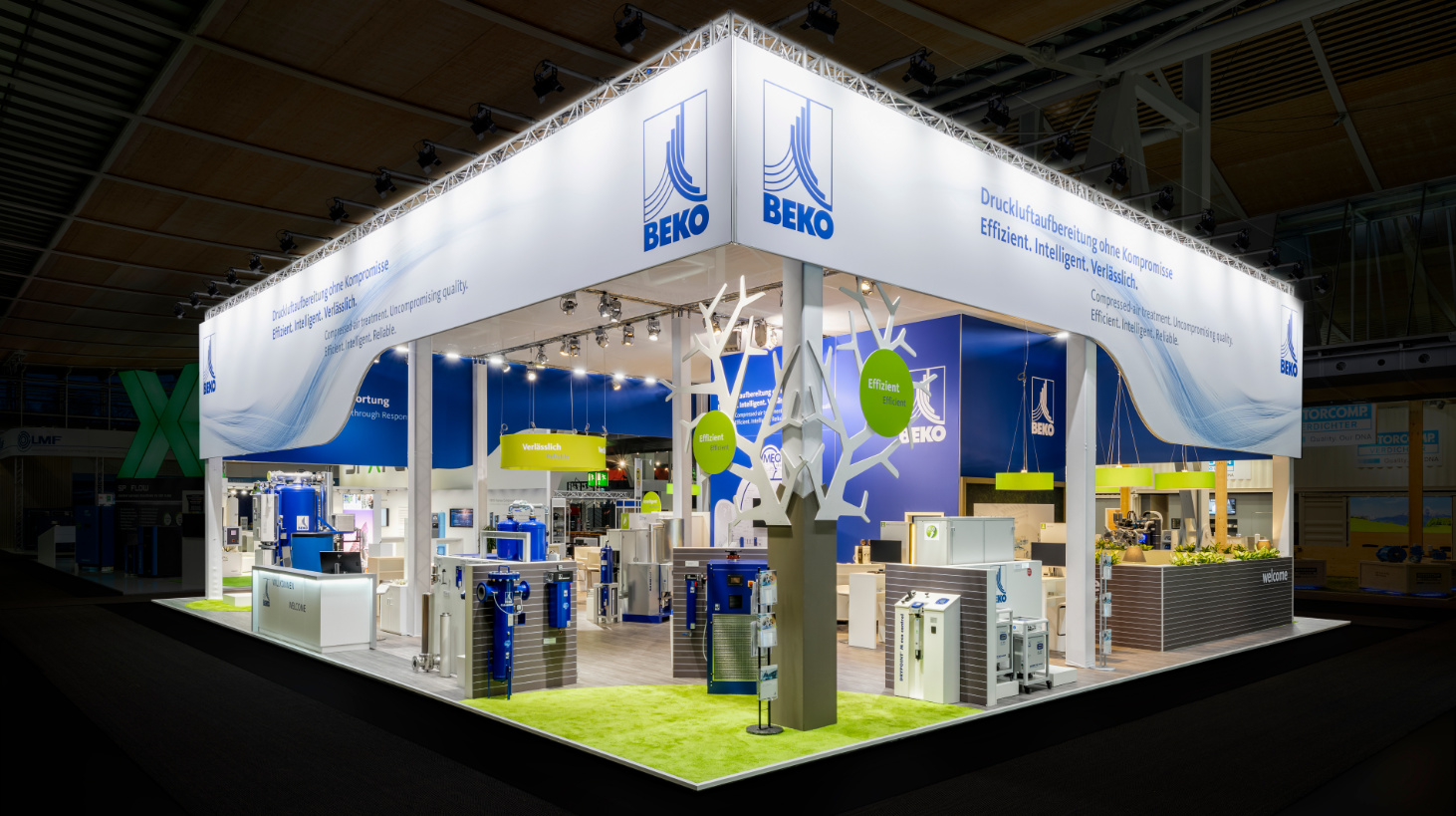 2
Remarkable hall pillars