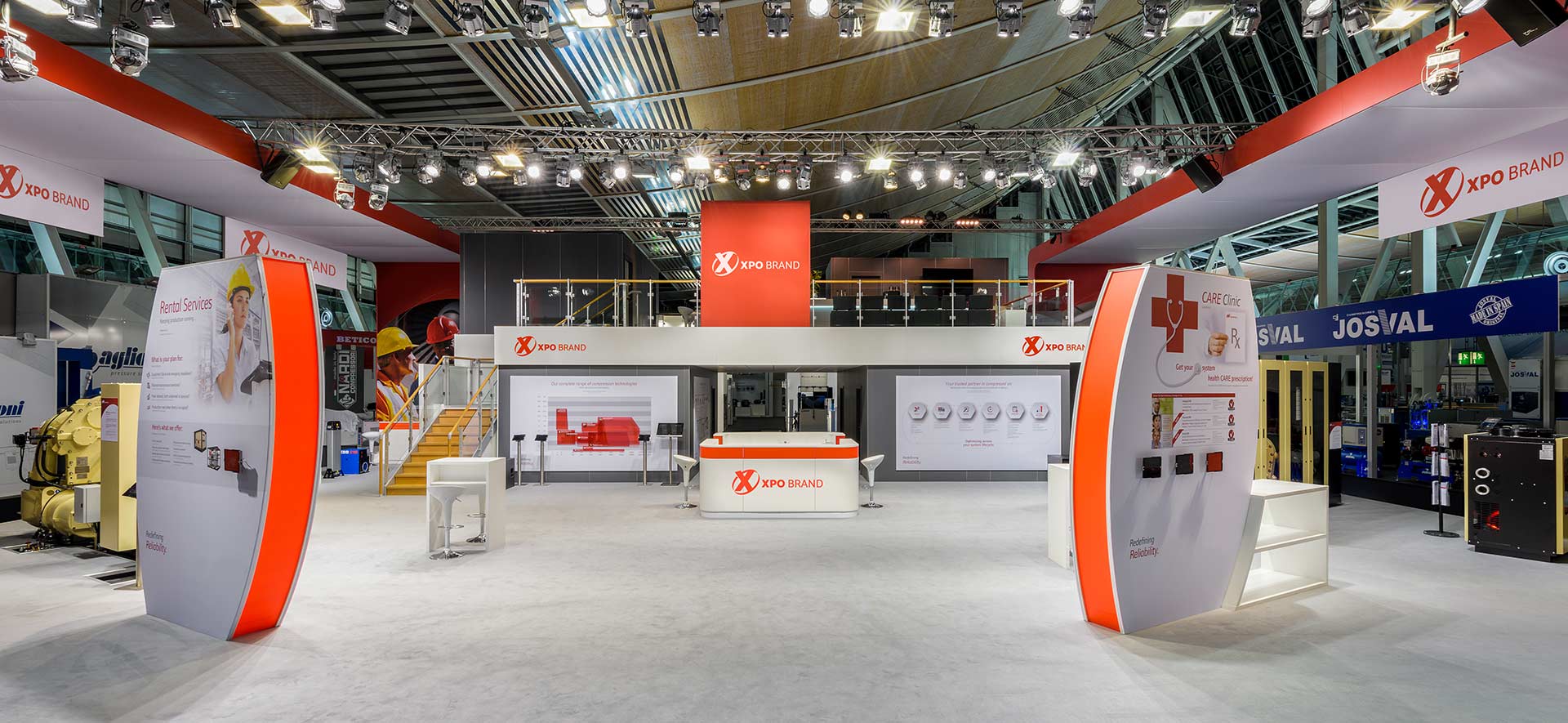 XPO BRAND- High-quality technology impressively presented to the world market.
XPO Brand´s trade fair appearance emphasised quality and the market position of its products.
As a leading manufacturer of technical products, XPO Brand also revealed an impressive trade fair presence at the Hanover Fair. Two large, freestanding clips signaled to the visitors from a distance that this was a special stand. Numerous products were on display between the clips, allowing for enough space to orientate oneself despite the volume of products. In the rear, a large double- storey area completed the stand. In the upper part, quiet meeting rooms, as well as a lounge with bar, invited visitors to conduct relaxing business talks.
2Freestanding giant clips