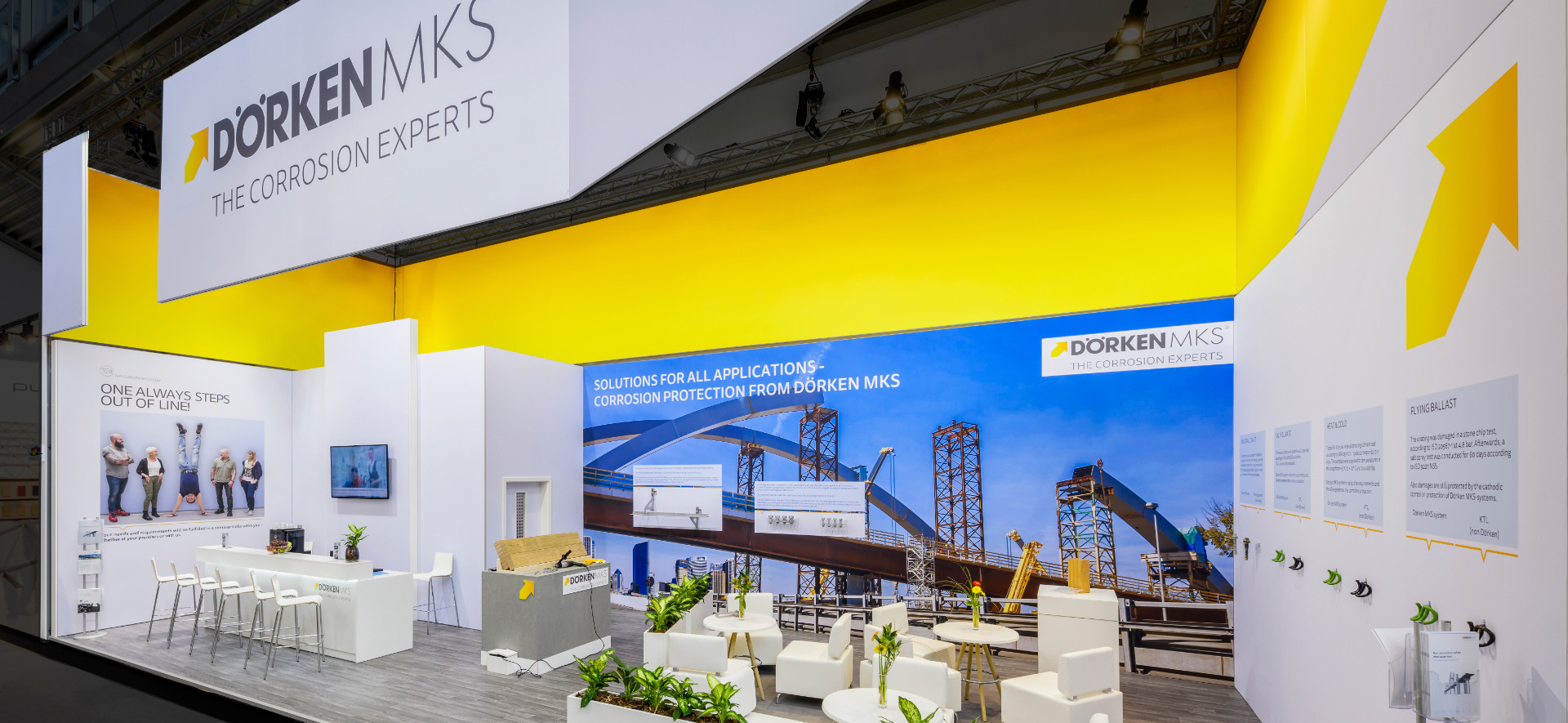 DÖRKEN MKS- intellegent solutions in corrosion protection.
Modern booth design with strong colours for an intense signal.
The products of Dörken MKS have diverse possible applications in the sectors construction, automotive, machinery, agriculture, renewable energy as well as the train industry. On this point, our customer is a real allrounder!
The fair concept focuses on the latest coated screws of the exhibitor, which are to be actively tested and experienced by the customers.
To back our customer´s corporate behavior, this booth design emphasizes personal customer contact. The bright and open lounge appears inviting and supports customized consultation. The number of the visitors during the fair speaks for itself!
1
Premiere as an exhibitor at the BAU
1
Employee stands on one´s head