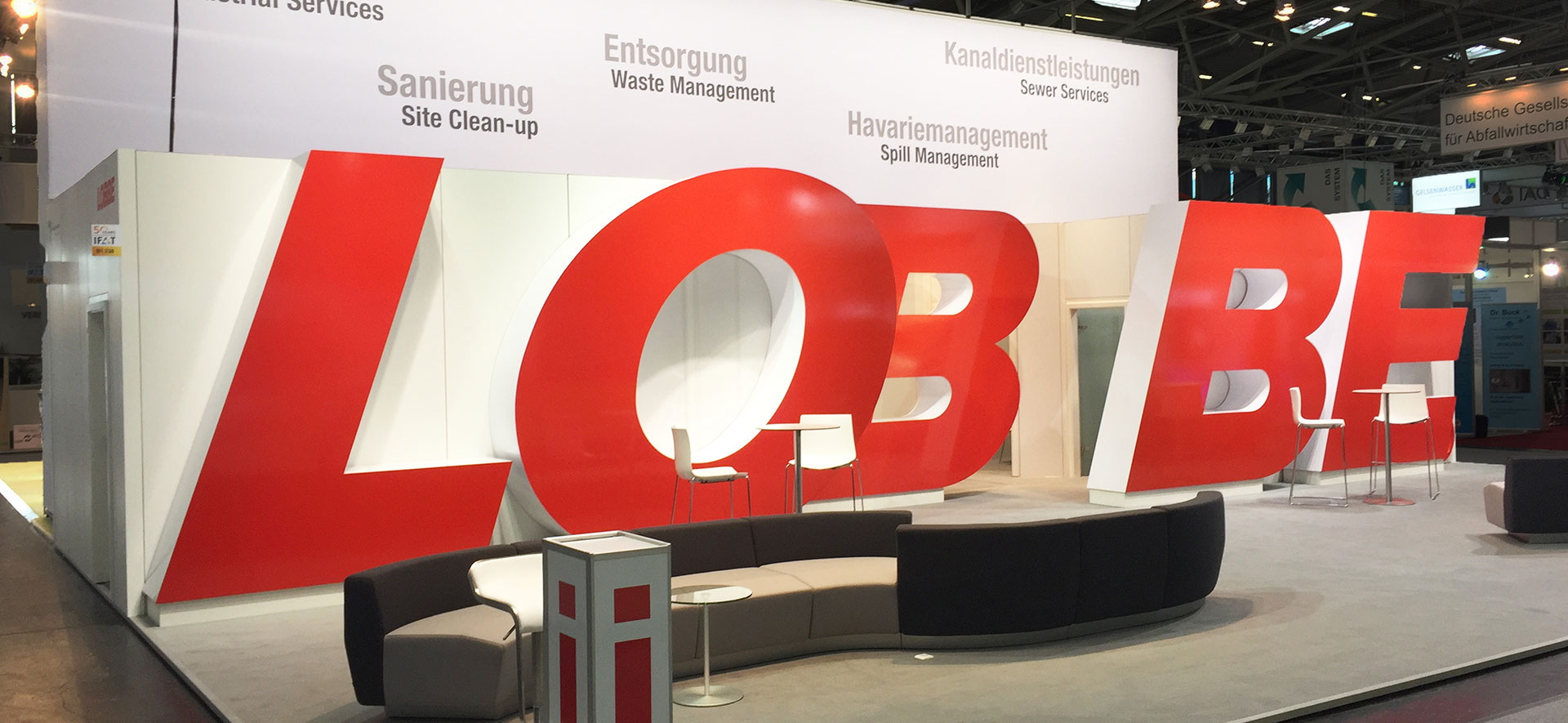 The company name was written with 3 metres-high, red letters. A better effect for announcement is not possible.
Lobbe provides consistent service in the renovation, industrial service and disposal sectors. Both large and small customers all over Germany trust the concepts, which are always individually tailored and are supplied from a single source. A network of competence centres ensures efficiency and proximity to the customer. When solving complex tasks, standards are set for the entire subject area.
The central design element was the 3 metres high and 15 metres wide LOBBE lettering, which was placed prominently on the stand. LOBBE puts the comoany and communication in the forefround at the trade fair stand, as opposed to certain brands. Doubtless, this was quite uncomisingly sucessull. Exhibitions, video walls, brochures and advertising messages were deliberately dispensed with. Instead, the focus was on modern communication media.
Tablet computers were used to show what there was to be seen. Clicking was used instead of paging, emails sent instead of high-gloss brochures. For this purpose, the numerous communication stations were used in front of and in the cabines. The curved designer sofas, which gave the stand a classy appearance, were particularly popular. Meeting cabinets were available for more intensive and confidental discussions. However, initial non-committal information could be obtained at the info point, which was located directly at the corridor.