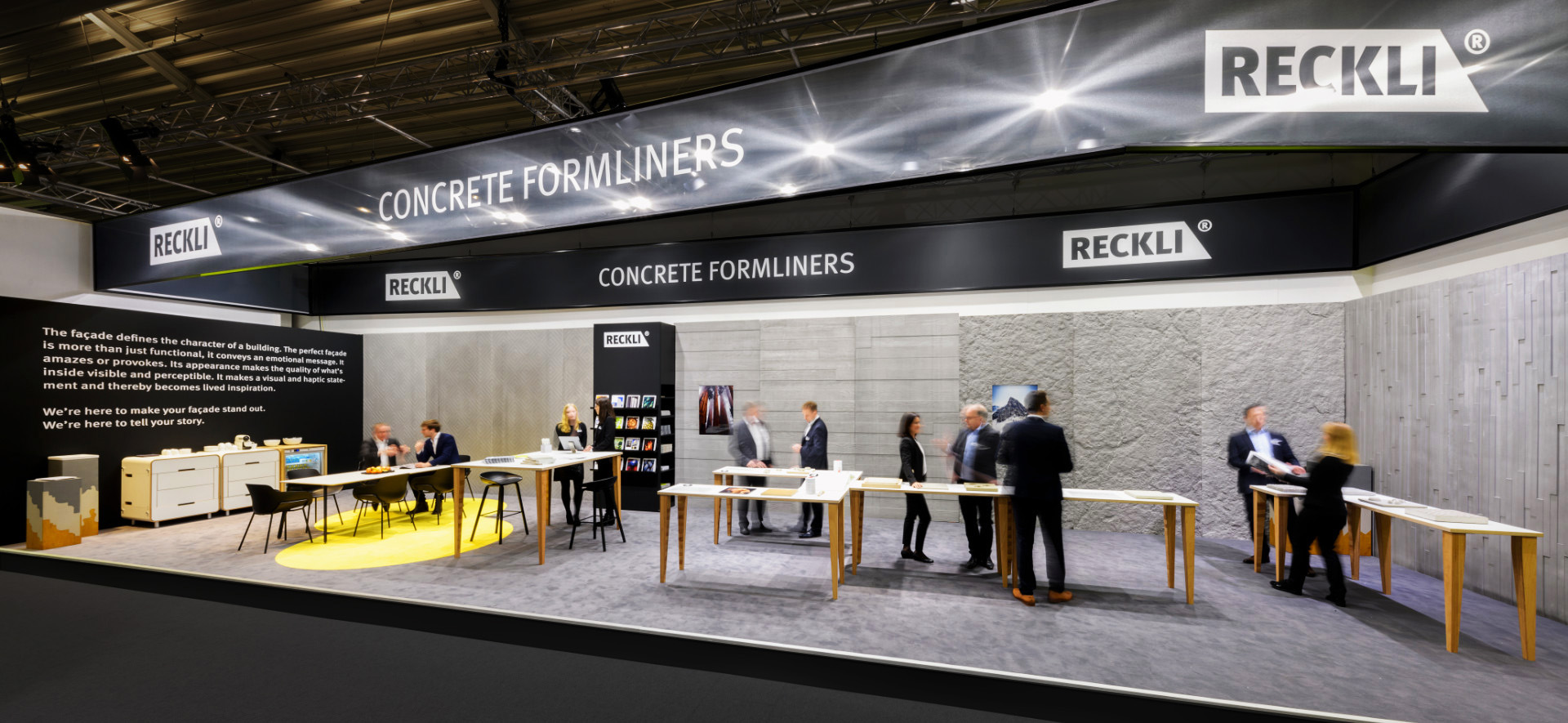 Hard shell with a soft core: Reckli at the BAU.
Reckli is the preferred partner of planners and architects all over the world when it comes to design unusual concrete surfaces. The demands on design and individuality are high: Reckli has been setting up these demands for 50 years and proves its qualities in applications such as facades, bridges and walls. The reusable forms and matrices are elastic and bring every conceivable idea to the facade.
The current stand concept intends to inspire. With an inspiration wall and a production line that illustrates the manufacturing processes of the Reckli matrices. The principle is very simple: Visitors are given the opportunity to take the products into their own hands and at the same time gain exciting insights into product manufacturing. The exhibits are presented on custom-made tables by prisma plan. The new Artico neo product, a special plastic film with which graphics and photos can be applied to concrete surfaces, is a crowd-puller.
After many interesting discussions with customers and new contacts, the conclusion of the fair was very positive.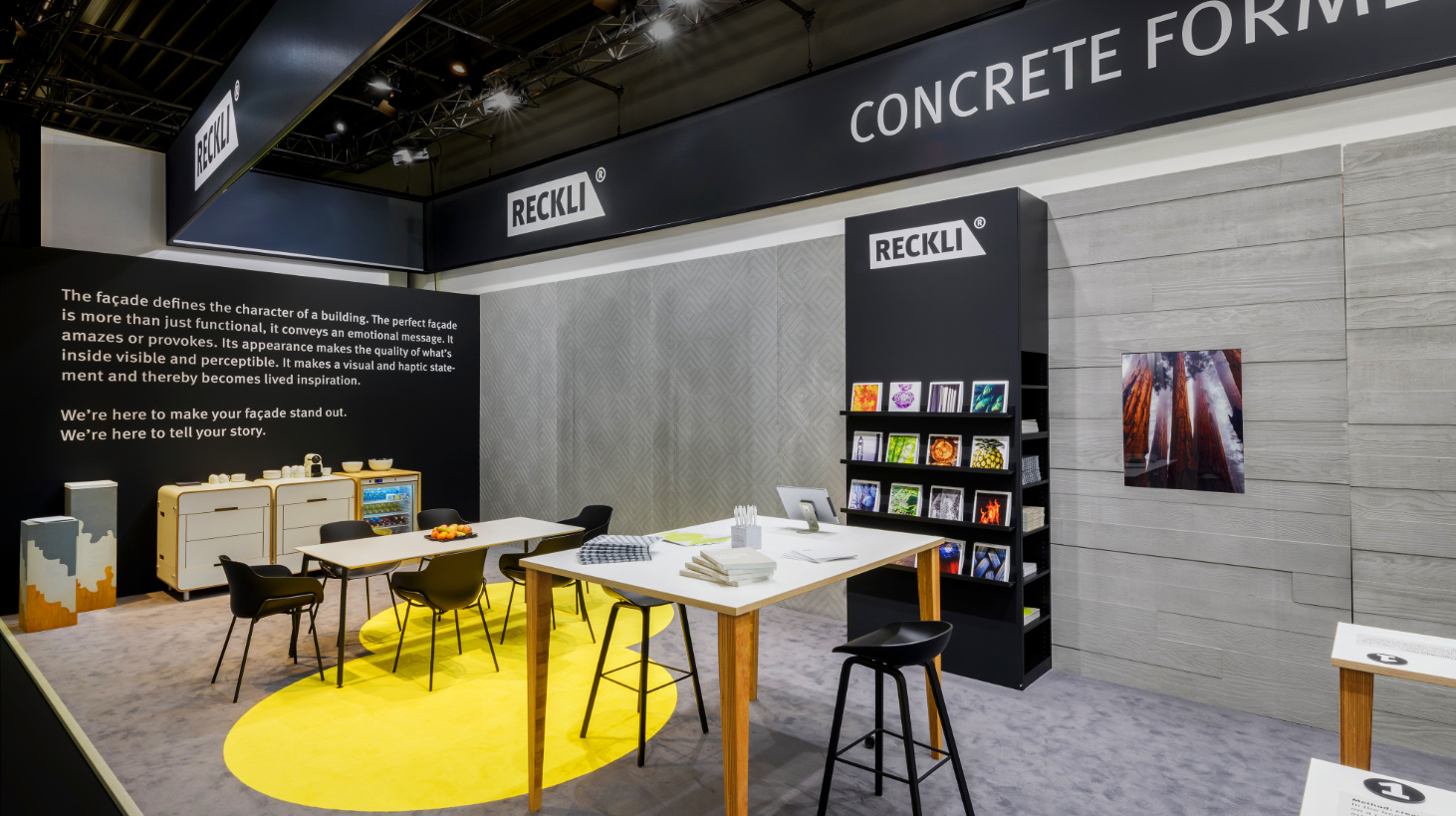 250,000
Visitors at the BAU