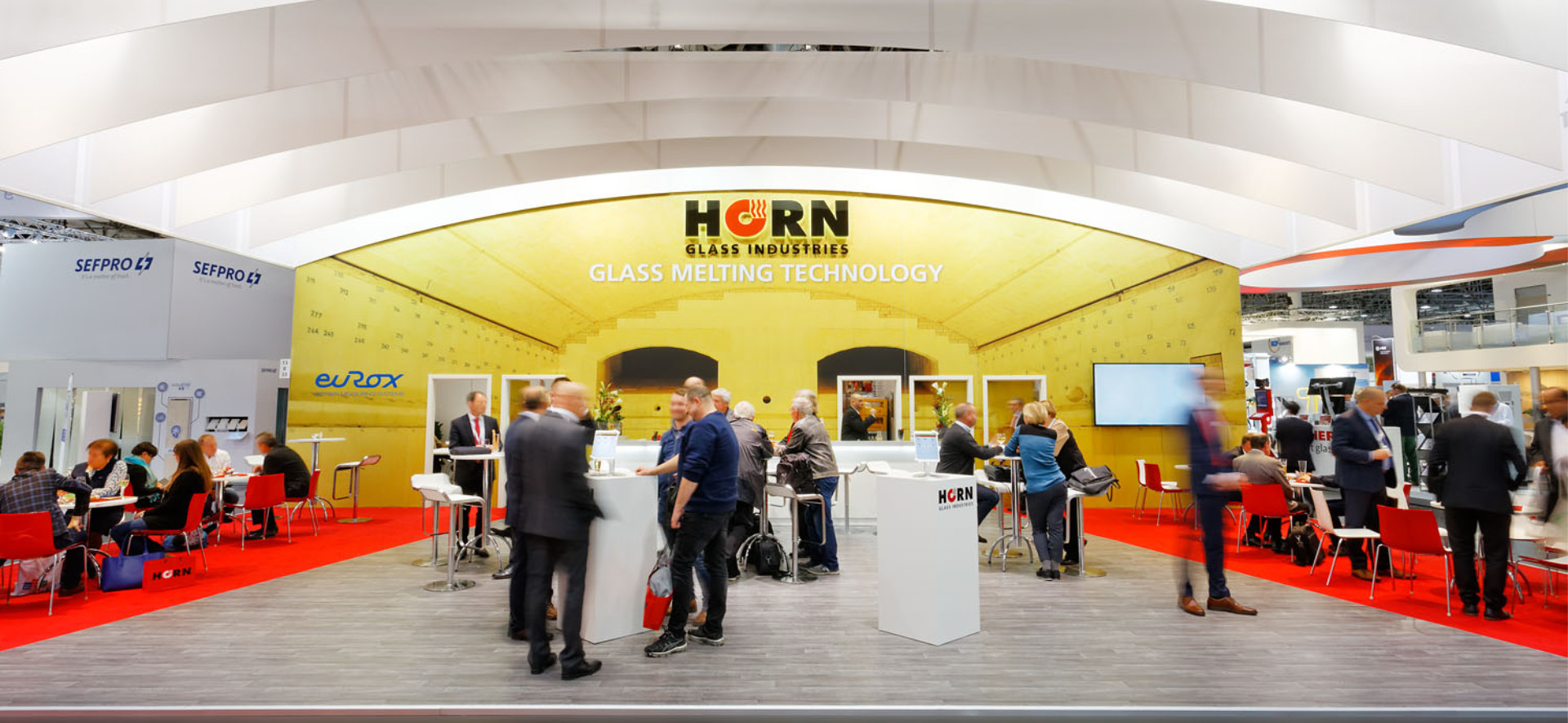 HORN– Horn glass industries invites you to a talk in a dynamic shell!
Visitors were immediately attracted by the striking and interesting form of the exhibition stand. HORN´s diverse solutions could be presented and discussed at various communication stations.
HORN Glass Industries AG is a German specialist for the design and supply of complete glass melting technology and is a solution partner for the global glass industry. With over 130 years of experience in glass melting, Horn has a broad range of experience in the design, manufacture and delivery of various types of furnaces for the manufacture of lighting, tableware, containers, cast glass, solar glass and technical glassware.
The Horn exhibition stand presented visitors to the solutions offered by Horn using an artistically appealing atmosphere. The large graphic on the rear wall represented the interior of a glass-burning furnace, which is the core element of glass melting technology. The depth of the graphic allowed the booth to gain size and appear spacious. The vaulted roof of the furnace was perpetuated over the entire stand in a slat-like manner, so that the stand abstractly reflected a kiln. The depth gained was used to set up a generous tract of booths behind the graphics.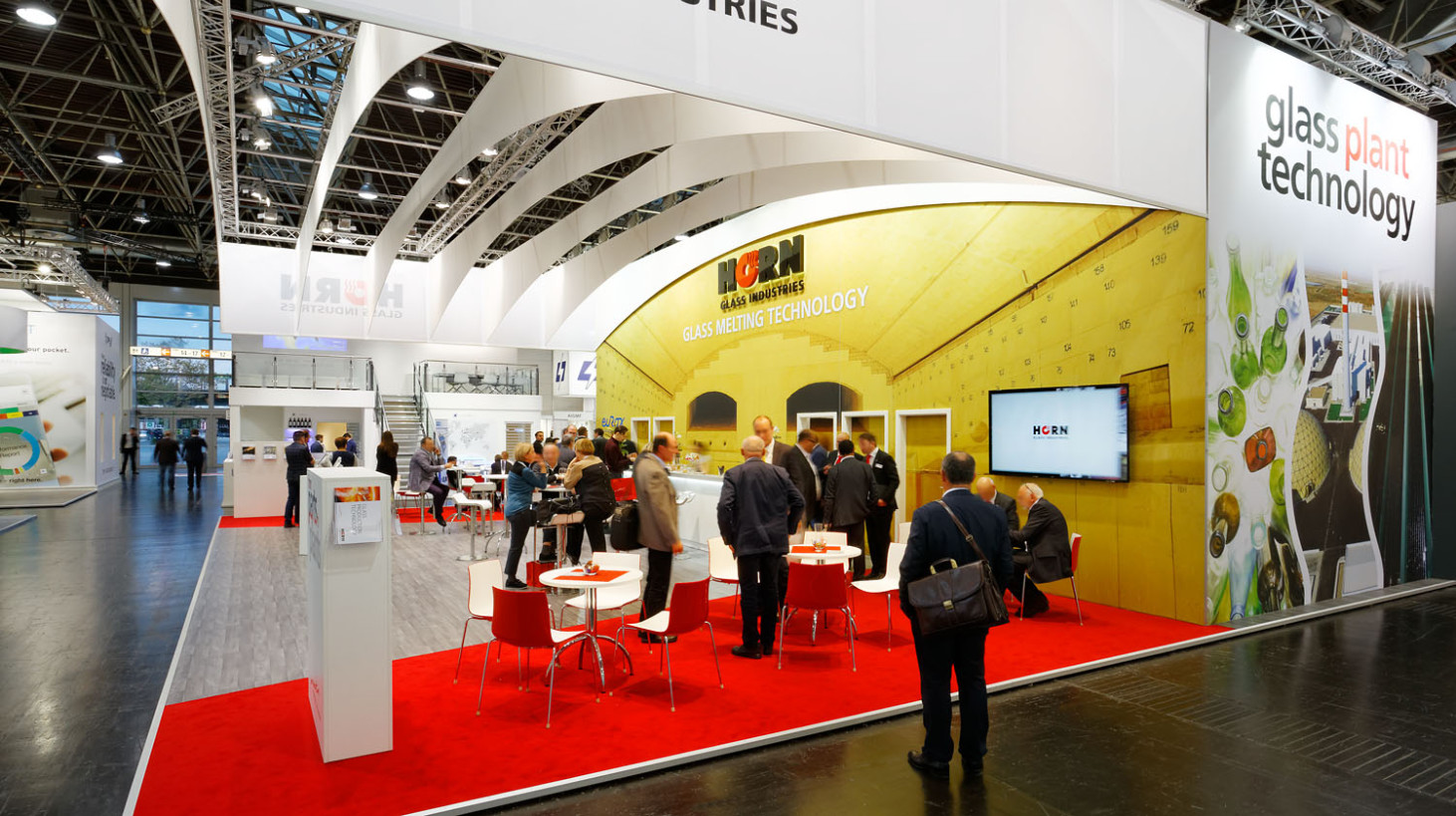 2
Murano glass champagne glasses