The exhibition presents the Bundeswehr [German Army] Service Centre of Münster (BwDLZ Münster) as a service provider. Visitors should get an impression of the BwDLZ service centre.
The BwDLZ offers "a world full of careers", which is reflected in the diversity of the vocational trades from technology to administrative activities.
In the main section, visitors are guided through 60 years of the Bundeswehr's Administration. From the former local administration (StOV) to the present Bundeswehr service centre. The aim is to make the visitor aware of the tasks of a BwDLZ service centre when they might not even know much - or anything - about this authority and its task spectrum. And to show the younger audience an interesting training place.
The rooms and their design should reflect the journey through 60 years of Bundeswehr administration from the perspective of a BwDLZ service centre. This gave rise to the idea of ​​creating a type of fanfold exhibit. Walls arranged with different themes are placed side by side. The graphics implemented were supplemented using typical objects and video content. In some areas, the opportunity was given to hold lectures for visiting groups. This allows employees, students, pupils or other interested parties to be addressed more specifically during a small event.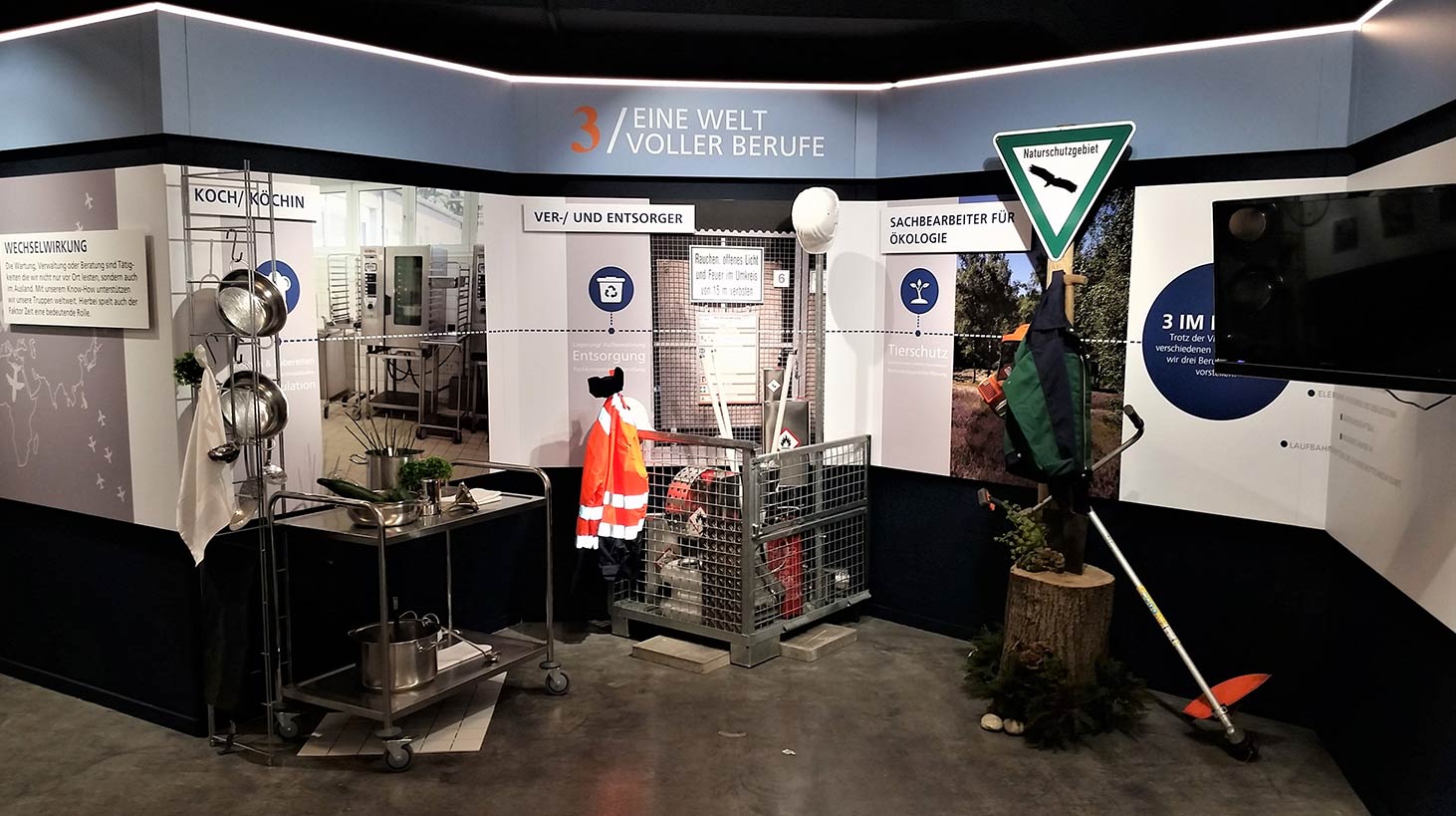 780
employees at the site