The hospitality sector is dedicated to the local Schalke legend, "Ötte Tibulsky". Contemporary design paired with elements from his time give the room a special flair.
The Schalke Arena has numerous facilities which are available to VIP guests during a football match. In addition to this use during various large events, the premises are also rented individually for small events. This special area with a capacity for up to 400 people, IS lead back to the time in which Ötte Tibulsky lived.
The very tubular and sterile character of the room is noticeably changed using a light construction on the ceiling. The LED-controlled lamps allow for any colouring, so that company colours are present during company events. Furthermore, the numerous columns are clad with high-quality showcases, which show original exhibits from "that time". By using large graphics we reinforce the impression of going into the old "Glückauf-Kampfbahn" stadium or to sit directly at the edge of the playing field of the day. A silhouette of Tibulsky could of course not be left out!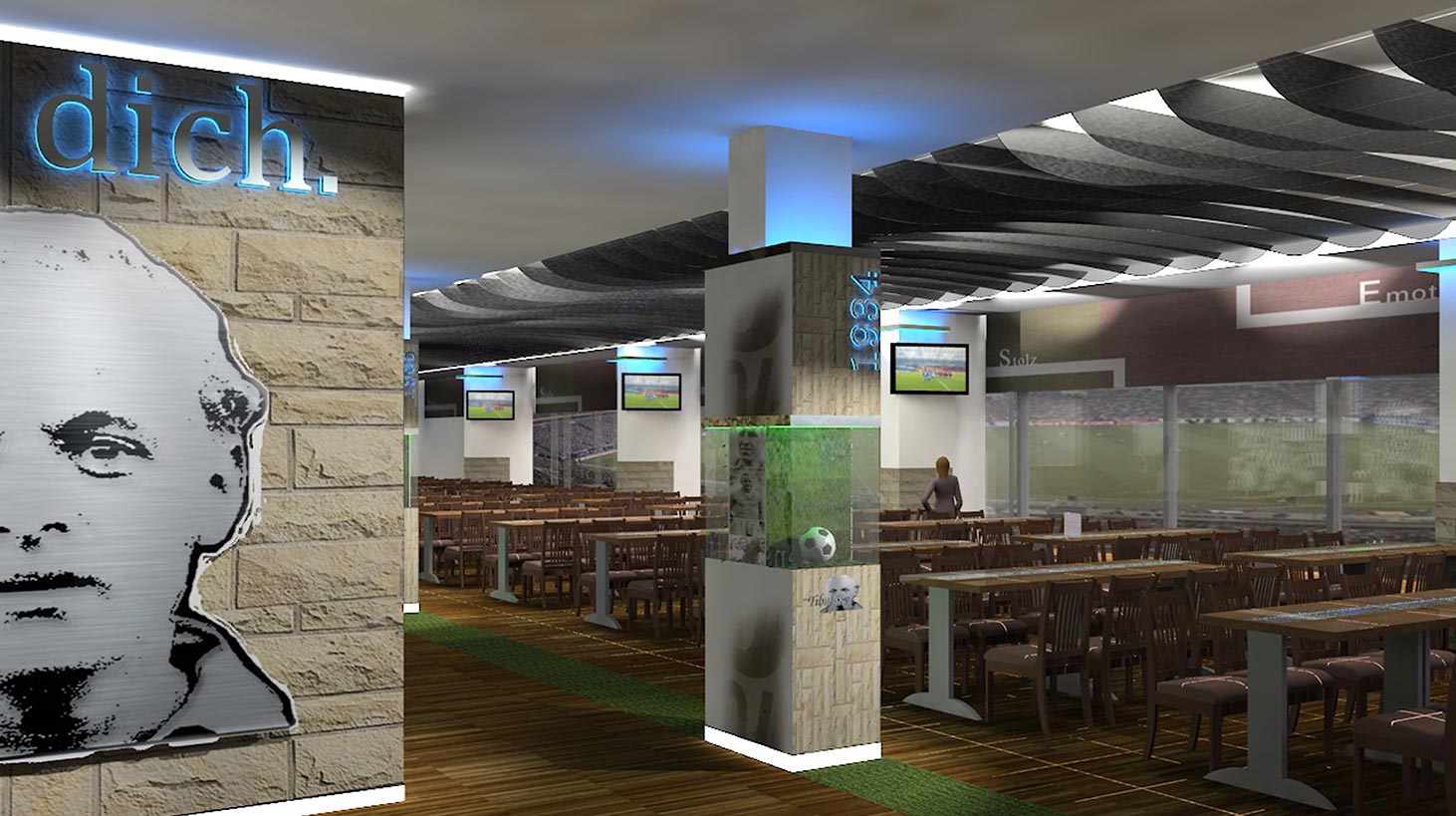 250 sq mSpace for graphics