Trade visitors and industry insiders are enthusiastic about the large gaming hall.
expert SE, headquartered in Langenhagen , is a trade association group for consumer electronics, information technology, telecommunications, entertainment and household appliances. With 190 expert shareholders and 422 locations, the group is present throughout Germany. True the claim "With the best recommendations", expert stands for the highest level of service and consulting competence. The second-largest electronics retailer in Germany can look back on 50 years of company history and, last but not least, registers business results that are above the industry average.
According to this, the current trade fair concept at the IFA is above average. The entire hall 7.2a, with around 1,200 square metres, will be the setting for six days days of gaming and entertainment highlights with a genuine "e-sports atmosphere". In the Gamer Lounge the video game "Pro Evolution Soccer 2019" (PES) can be tested by the visitors until the keyboards and monitors smoke and who wants can prove his skills in daily tournament rounds against other players. Attractive prizes in kind and cash are available as prizes. As part of a concept study on shop fitting modules for the stationary retail trade, prisma plan developed interactive highlight areas. These are used for the first time at the IFA and are excellently received by trade visitors. A succes for expert SE, which plans to use the individual elements in its branches in the future. With the additional offer of an indoor rally, visitors can also discover the partner stands, such as the Nintendo Bus or the Hoverboard Course.
We are looking forward to seeing expert SE again at the next IFA!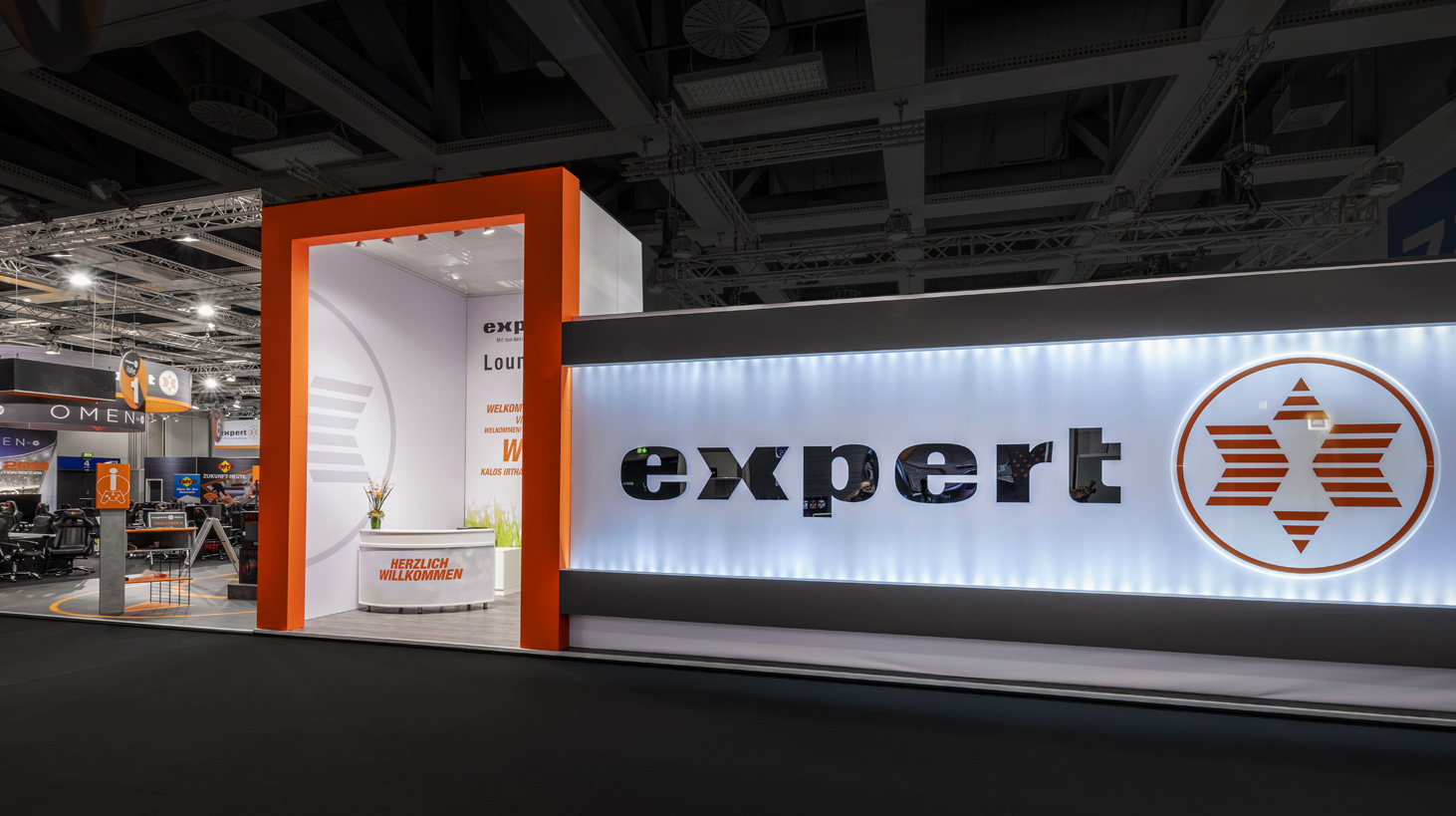 1
Premiere of the shopfitting elements
6
Succesfull exhibition days